Outstanding Manhattan Heating Repairs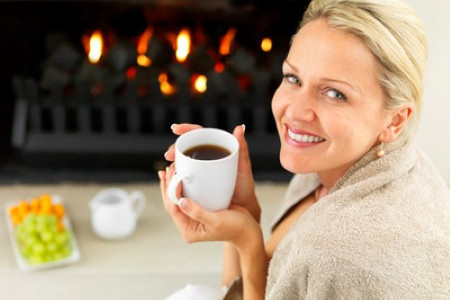 Right now countless Manhattan, NY homeowners are spending more than ever to heat and cool their homes, but our Manhattan Heating Repair contractors offers many solutions to these issues. Every year, it seems our costs for energy in our homes is rising higher and higher. But what's even worse, many homeowners are not getting the comfort they are paying for due to systems that haven't been maintained or kept up regularly.
Many homes in Manhattan suffer from cold or hot spots, indoor air quality issues, rooms that are too hot or too cold, ice dams, drafts, building rot, mold and mildew problems. And the problems may stem from one or more causes, which may or may not be due to the HVAC unit in the home. Sometimes the problems stem from problems with the home itself or with other hidden issues like too much humidity in the air.
At Clover Comfort, we take all things into consideration when evaluating your home's HVAC systems. Our Manhattan Heating Repair Contractor also offer an intensive testing service for Home Performance that will help you determine what the problems are, where they are, and what needs to be done to effectively cure the problems.
Home Energy Performance Test For Manhattan Homes
Problems with your energy usage may all be common signs that the house is not properly insulated, or that the heating and cooling system is improperly balanced, or that moist air in the house is not being effectively controlled.
But now there's something you can do about it. Because right now, Clover Comfort with ENERGY STAR can provide you with a Certified Home Performance evaluation that can help you with your insulation, heating and cooling needs.
Using the latest Home Performance technologies, our Manhattan Heating Repair contractor can show you how to greatly improve the efficiency of your home, while saving you up to 40% in energy costs and improve your quality of life.
If your furnace or air conditioner is over 10 years old, replacing it with an ENERGY STAR approved unit can save up to 30% in energy costs.
Manhattan Heating Specialists
When your heating system needs attention, you'll want our Manhattan Heating Repair specialists at Clover Comfort. For the best in heating repairs in the Manhattan and surrounding village areas, you'll want to be sure you're choosing the right company you can count on when you need heat in the midst of winter. You don't have to worry about repairs being made efficiently and quickly, but also effectively done right when you choose our expert Manhattan Heating Repair Contractors!
Air Conditioning Experts in the Manhattan
Summertime is here, so be sure you're getting your air conditioner properly serviced before it gets much hotter. There's no time to waste for Manhattan area homes as summer has arrived and we're using our air systems already. Give us a call to learn about our Service Club Agreement that can save you plenty of money by avoiding repairs this year!
Ductless HVAC System Is A Great Option For Older Homes
Ductless HVAC System Is A Great Option For Older Homes A ductless HVAC system is a great option for older homes that haven't had central air installed! At Clover, we offer a wide range of choices, plus state-of-the-art technology that quietly, meticulously, and efficiently conditions your air all summer long! Visit Our Ductless Page For […]
Is A Furnace Right For Your New York Area Home?
Is A Furnace Right For Your New York Area Home? When the time comes for you to replace your old heating unit, you need to ask yourself, "Should I take this opportunity to switch out for a furnace?" We certainly think so, as a furnace has some genuinely excellent benefits to offer your home. On […]