Remarkable Shenorock Heating Repairs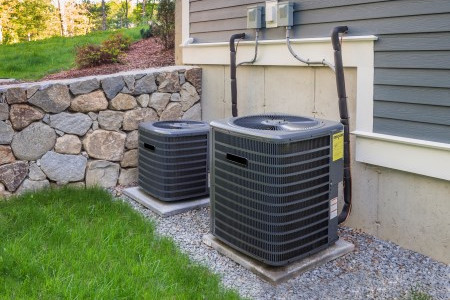 Are you or anyone in your household suffering from a mysterious allergy or cold-like symptoms with seemingly no source? Has the problem been ongoing and common treatments such as medications or removing allergen sources been unsuccessful? The problem might not lie within dander, pets, or pollens, but rather your ductwork. Mold and dust can collect and grow within the ducts of your house. Once your air conditioning or heating unit is turned on, the debris is pushed around and inhaled, causing illness or other unpleasant reactions. Professional Shenorock Heating Repair contractors can help you clean and seal your ductwork to ensure that any traces of dirt and mold are fully removed.
Regular ductwork maintenance is an important part of regular Shenorock, NY home care as well as a way to keep your entire family healthy. Before calling in an Shenorock Heating Repair HVAC contractor to assist you, check the ducts yourself by giving it a quick visual inspection. Look for mold or dirt buildup that has accumulated. A musty or strong odor is another indicator of potential problems. Other potential signs of dirty ducts include excessive dust on furniture tops, even after cleaning, visible particles floating through the air, and poor heating or cooling due to improper air flow. Physical symptoms that the excessive dust can cause include headaches, dry eyes or nose, stuffiness, sneezing, and sore throat.
The Top Four Benefits of a Home Energy Audit
As a homeowner, you are always looking to improve the energy efficiency of your property. Scheduling a home energy audit with our Westchester County, NY team at Clover Heating & Cooling is a great way to achieve this. By taking the time to get a home energy audit, you can ensure that your home runs […]
Is Your Home Safe? Four Health Precautions To Take
Your home should be a safe haven, but sometimes there are hidden dangers lurking out of sight. Clover Heating & Cooling cares about your health and is here to help you take the necessary precautions to ensure a safe home environment. Here are four easy steps to get you started: 1. Change Your HVAC Filters […]