Carbon Monoxide Testing Services In Westchester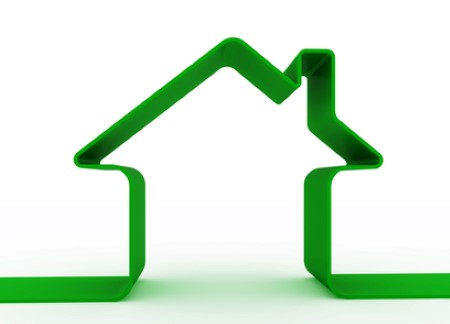 Air quality is vital, especially when harmful chemicals or gasses are involved like carbon monoxide. This substance can build up to a lethal amount inside a home.
Carbon monoxide testing can be done by our professionals at Clover Heating & Cooling, so you know whether there's a problem or not.
Carbon monoxide is released by fuel-burning appliances or engines. Gas furnaces and fireplaces are common here in New York. You should always have your gas appliances tested before you turn them on for the season. Gas water heaters and stoves should be regularly tested.
If you need carbon monoxide testing, call our New York HVAC contractors at Clover Heating & Cooling. We have the proper certification and equipment to test for this dangerous gas.
Carbon Monoxide Monitors
Low-level carbon monoxide monitors will detect levels of CO below 30 ppm (parts per million). Standard CO alarms alert you only when levels are above 70 ppm. The low-level detectors will alert you when there are potentially dangerous levels.
According to the Environmental Protection Agency, the exposure limit is 9 ppm. Firefighters won't enter an area without a breathing apparatus if the carbon monoxide level is greater than 35 ppm.
This low-level carbon monoxide monitor does NOT replace testing.
It is vital to get your home tested for carbon monoxide whether you have a monitor or not. Low levels can still be dangerous.
Numerous studies show they are. A UCLA study discovered that CO levels at only 5 ppm contributed to pregnant women delivering underweight babies with smaller heads.
A Low-level carbon monoxide monitor can be installed in your New York home by calling Clover Heating & Cooling at the number below.
FYI About Carbon Monoxide Poisoning
Carbon monoxide is the leading death by poison injury in the world. If you believe you may have carbon monoxide poisoning, there are blood tests that you can do to diagnose it.
Get into fresh air immediately and see your physician or go to an emergency room. Make sure you call a certified professional like our indoor air specialists to test your home.
Symptoms are:
Losing consciousness
Dull headaches
Dizziness
Nausea or vomiting
Confusion
Blurred vision
Shortness of breath
Weakness
Fatigue
Difficulty staying awake
The Top Four Benefits of a Home Energy Audit
As a homeowner, you are always looking to improve the energy efficiency of your property. Scheduling a home energy audit with our Westchester County, NY team at Clover Heating & Cooling is a great way to achieve this. By taking the time to get a home energy audit, you can ensure that your home runs […]
Is Your Home Safe? Four Health Precautions To Take
Your home should be a safe haven, but sometimes there are hidden dangers lurking out of sight. Clover Heating & Cooling cares about your health and is here to help you take the necessary precautions to ensure a safe home environment. Here are four easy steps to get you started: 1. Change Your HVAC Filters […]