Westchester #1 Air Conditioning Contractor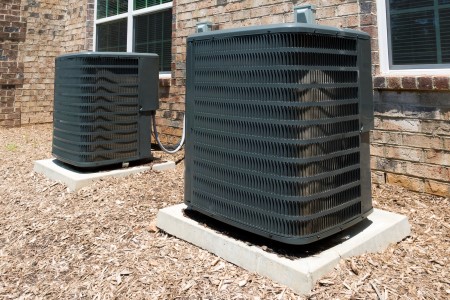 Do you know that, in summer, the average American family pays about 40% of their energy bill for air conditioning of the house? But it doesn't have to be this way
At Clover Heating & Cooling, we will design, install and maintain a custom centralized system for your home or office. We feature ducted, ductless, and high-velocity mini-duct systems from quality manufacturers like American Standard, Sanyo, and Unico. Using sophisticated load-analysis computer software, we will zone your space to provide a solution that is energy-efficient and comfortable.
When the temperature heats up outdoors, you depend on your cooling system to keep you cool indoors. Talk to our professional air conditioning contractors today about our selection of quality air conditioning systems and our professional installation services.
Mini Ductless Systems
Do you have problems cooling or heating certain spots in your New York home? Are noisy, drippy window units getting you down? Does your home lack the ductwork necessary for central heating and air conditioning? It sounds as if a split-ductless system is the solution for you. Irvington split-ductless systems are fast becoming just as popular in the United States. We provide the following types:
Mr. Slim Ductless air conditioners are the perfect solution for your home or office. Mr. Slim P-Series units come in three configurations that will suit any of your hot and cold spot needs.
American Standard Air Conditioners offers a wide range of choices, plus state-of-the-art technology that quietly, meticulously, and efficiently conditions your air. Get ready for a level of comfort you and your family may never have experienced before.
Tarrytown ductless ac systems are becoming increasingly popular with many benefits, including energy star mini-split ductless air conditioners, which will allow you to control them in only the rooms that you actually need air conditioning in. If you are not using a room, there is no use running the air conditioning in that room all day.
Repair Or Replace Your Air Conditioner?
Not sure if you should repair or replace? Well, consider this: if you're operating an inefficient system that breaks down a lot, it's likely going to break down again. That means more expensive emergency service calls or possible damage to the other components of your heating and cooling system.
Also consider the ongoing cost factor. You could save up to 60% on your energy bills with new high-efficiency equipment. You see, even if your air conditioner is only a few years old, it could be terribly inefficient by today's energy efficiency standards. Installing a new, high-efficiency cooling system can actually pay for itself in energy savings within a relatively short time.
At Clover Heating & Cooling, we have preventive service plans to ensure that you won't have to replace your air conditioner. And if you do, we will make sure that it is installed correctly.
Our Air Conditioning Services
AC Installation – New York air conditioners have become an essential part of many households and there are a variety of air conditioners available on the market for different prices, serving different purposes and under different brand names. Buying an AC is not at all difficult, owing to the many companies selling them these days. The tougher task is the installation once the unit has been purchased.
AC Repairs – New York air conditioning is a necessity in places that have hot, humid climate for keeping the surroundings pleasantly cool. It also helps devices that need a cool atmosphere to operate smoothly. In places such as New York that have periods of hot weather, air conditioners are a very popular device.
The Top Four Benefits of a Home Energy Audit
As a homeowner, you are always looking to improve the energy efficiency of your property. Scheduling a home energy audit with our Westchester County, NY team at Clover Heating & Cooling is a great way to achieve this. By taking the time to get a home energy audit, you can ensure that your home runs […]
Is Your Home Safe? Four Health Precautions To Take
Your home should be a safe haven, but sometimes there are hidden dangers lurking out of sight. Clover Heating & Cooling cares about your health and is here to help you take the necessary precautions to ensure a safe home environment. Here are four easy steps to get you started: 1. Change Your HVAC Filters […]