We Provide Repairs, Maintenance, and Tune-Ups For Heat Pump Water Heaters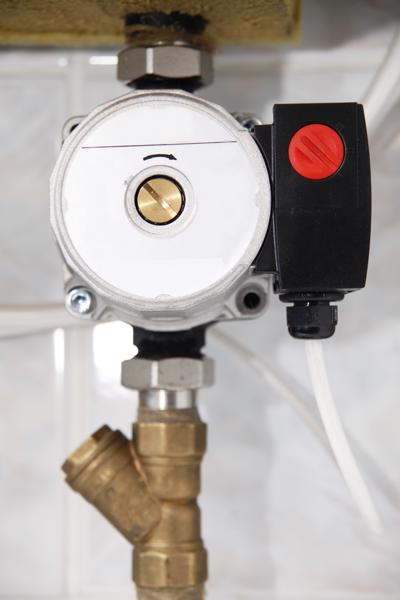 A heat pump water heater is a pillar of comfort in your Westchester home, and Clover Comfort is here to make sure you never have to go without it. We employ experienced plumber contractors that provide homeowners with cost-effective heat pump installations or repairs that provide your home with the hot water you need year-round. Our team has the know-how that enables us to install the best hot water tanks in your home. Our experts are highly trained in all makes and models of water tanks and can provide accurate, safe installation and repair.
We're proud to offer an extensive line of residential heat pump water heaters to our customers. Our expertise in water heating includes gas, electric, oil, solar, and indirectly powered models. When you hire us for heat pump water heater services, like water heater repairs, you'll benefit from our considerate, professional plumbing contractors and reasonable rates.
Benefits Of A Heat Pump Water Heater
Your heat pump water heater is second only to your AC in terms of energy usage. So it's essential to make sure that you keep your unit regularly maintained for maximum efficiency. Heat pump maintenance is inexpensive and fast, primarily when working with a reliable Westchester plumber like Clover Comfort. Here are a few benefits of a well-maintained heat pump water heater:
Cool down the spaces around them, making the space more comfortable during warm months
Compatible with solar PV systems
Newer models come with modern features
High energy-efficiency
Save on energy costs
Tune-Ups Extend Your Heat Pump's Service Life
When you've got a heat pump water heater, getting tune-ups now and then is a part of preventative maintenance. During a tune-up, our heat pump technicians will check all of the components of your heater to make sure they're working correctly and not creating problems:
We'll check your safety relief valve and emergency shutoff valve to make sure that your water heater is as safe as possible in case a problem does occur.
We'll also test the water temperature to ensure it's at an optimal level. It should be warm enough to take a hot shower comfortably but not so warm that it could cause any safety concerns.
Then we'll inspect your burner assembly, check the filters, and test the water pressure and the power supply that's heating the water.
If it needs to be done, we'll flush out the system to get rid of any debris that may cause a problem with the machine's efficiency and could lead to much larger problems in the future.
These steps all help to make sure that your heat pump water heater is running as efficiently as possible, and they'll help to increase your water heater's lifespan. So you'll save money on replacing the water heater in the future and on your energy costs now. Without regular tune-ups, you'll see the reverse happen, so be sure to call on a professional like Clover Comfort for regular tune-ups!
Shave $1,000 Off Your Next Heat Pump Water Heater!
The state of New York and its energy companies are working together to offer homeowners a special "clean heat rebate" to lower your energy bills and help you and your family stay comfortable in your home. When you purchase a brand new heat pump water heater for your home, you'll get $1,000 off! Find out if your home is eligible for this opportunity by visiting: https://cleanheat.ny.gov/find-available-rebates/
The Top Four Benefits of a Home Energy Audit
As a homeowner, you are always looking to improve the energy efficiency of your property. Scheduling a home energy audit with our Westchester County, NY team at Clover Heating & Cooling is a great way to achieve this. By taking the time to get a home energy audit, you can ensure that your home runs […]
Is Your Home Safe? Four Health Precautions To Take
Your home should be a safe haven, but sometimes there are hidden dangers lurking out of sight. Clover Heating & Cooling cares about your health and is here to help you take the necessary precautions to ensure a safe home environment. Here are four easy steps to get you started: 1. Change Your HVAC Filters […]