Making Health A Priority With A Virus Free Indoor Air Quality System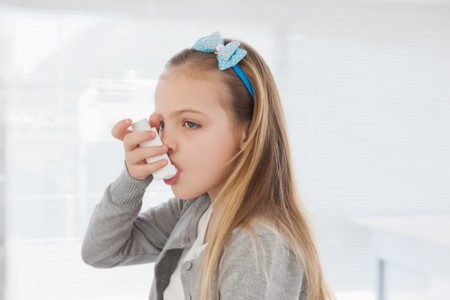 Clover Heating & Cooling cares about clients, and that's apparent from the list of services that we offer. Although we're a top New York HVAC contractor, we also provide services like our virus free indoor air quality system.
Keeping your indoor air quality at the cleanliness level should be by removing contaminants like viruses from your household. Home should always be where you feel confident that you and your loved ones are safe from disease or allergens.
In light of the recent pandemic, it's been a solemn reminder that to maintain a clean and safe home, you have to take action. When it comes to a system for virus-free indoor air quality, we're here to help make that possible.
Keeping A Virus-Free Household
Local homeowners opt for our virus-free indoor air quality system because they want to protect themselves and their loved ones. Not only that, having this system in place means having peace of mind about the air quality in your home.
The same reasons you contact our team for carbon monoxide testing can be applied to installing a virus elimination system – peace of mind. You can sleep better at night knowing that you've done your part to keep your household safe from threats like diseases, viruses, allergens, bacteria, and carbon monoxide.
Some of the features of this virus eradication system are:
Covers the whole house
Merv 13 filtration
Provides humidity control
Fresh air supply
No COVID virus ionizer
No musty basement control
The virus-free indoor air quality system that we offer can be installed in a home with or without ducts. You'll also feel good knowing this system provides virus/allergy-free bedroom control.
Keeping Contaminants Out Of Your Home
Did you know that we spend an average of 90% of our time indoors? During the shelter-in-place phase of the Coronavirus pandemic, that number was higher.
For obvious reasons, your home needs to be a space that's healthy and safe. We've become so focused on preventing the spread of illnesses like COVID-19 outside the house that we lose sight of the care that's needed for inside the home.
Clover Heating & Cooling wants to be part of the solution for each homeowner in the area. Our service options help reduce in-home contamination and lower the risk of spreading disease among family members. Make the call right now, and let's get you and your family protected in your home with a reliable virus-free indoor air quality system.
The Top Four Benefits of a Home Energy Audit
As a homeowner, you are always looking to improve the energy efficiency of your property. Scheduling a home energy audit with our Westchester County, NY team at Clover Heating & Cooling is a great way to achieve this. By taking the time to get a home energy audit, you can ensure that your home runs […]
Is Your Home Safe? Four Health Precautions To Take
Your home should be a safe haven, but sometimes there are hidden dangers lurking out of sight. Clover Heating & Cooling cares about your health and is here to help you take the necessary precautions to ensure a safe home environment. Here are four easy steps to get you started: 1. Change Your HVAC Filters […]