Expert Furnace Contractor In Westchester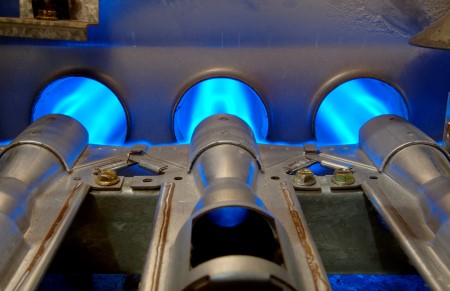 Whether you are building a new home and need a new furnace installation, need furnace repairs, or you're replacing your existing furnace, you can depend on Clover Heating & Cooling, your New York heating and air conditioning contractors for reliable and extremely efficient heating solutions that last you for years to come. Your new furnace will be customized and tailored to suit your home's specific needs. With our Furnace Contractor in Westchester, you'll be sure to comfortably ride out our harshest New York winter weather.
Our New York HVAC Contractor specializes in furnace repairs and installations for all types of furnace systems including oil, gas, hybrid, and electric fueled furnaces. The most common furnace in our area of the country is the gas-powered furnace. Furnaces are effective and affordable for heating the home.
Over time, wear and tear will mean your unit needs replacement, but until then, the wise homeowner will make sure the unit is well maintained with our service plan agreement.
Under our Service Club maintenance plan, your furnace will be thoroughly taken care of so you can ensure your furnace runs at maximum efficiency and lasts as long as possible. Keeping it in great shape means you'll not neglect it and replace it in a few years as you would otherwise if the unit goes ignored.
Every furnace needs repairs because all mechanical systems do, and there's just no way around it. But our Service Club is a low-cost solution to avoiding mechanical problems in the first place that could cost you a great deal in repairs or early replacement.
Gas Furnaces
Gas furnaces provide warm, consistent heat for your New York home or business by creating and circulating warm air through the ductwork of your house.
The hot gases and heat created during the combustion process are transferred through a heat exchanger, which is basically just a series of curved metal tubes that pass through the unit's air path. As the heat passes through the pipes is transferred through the metal and into the air passing over it, heating it in the process.
Oil Furnaces
An oil-fired warm air furnace uses oil burned in a sealed chamber to heat the exchanger. It then forces air across the exchanger into ductwork with the help of a blower or fan to warm the structure.
The basic components of an oil furnace are the burner, heat exchanger, firebox, blower, and cabinet, sometimes known as the jacket. Oil furnace accessories include a fan center, an air filter, electronic air cleaner, or high-performance media filter, humidifier, and air conditioning evaporator coil.
New York's Premier Furnace Installation & Repair Contractors
Talk to our Furnace Contractor in New York today at Clover Heating & Cooling and see how easy it can be for you to start enjoying heated comfort at an even more comfortable price! As your expert heating contractors in New York, you'll never have to worry about getting the right system for your home. Our Furnace Contractor in New York will take everything into account when surveying how your home handles energy when heating and cooling your home and use the information to customize the right furnace system for your heating needs, so you always get the maximum in energy efficiency. Whether your furnace is gas, oil, or electric, you'll get affordability with high-quality energy-efficiency every time.
The Top Four Benefits of a Home Energy Audit
As a homeowner, you are always looking to improve the energy efficiency of your property. Scheduling a home energy audit with our Westchester County, NY team at Clover Heating & Cooling is a great way to achieve this. By taking the time to get a home energy audit, you can ensure that your home runs […]
Is Your Home Safe? Four Health Precautions To Take
Your home should be a safe haven, but sometimes there are hidden dangers lurking out of sight. Clover Heating & Cooling cares about your health and is here to help you take the necessary precautions to ensure a safe home environment. Here are four easy steps to get you started: 1. Change Your HVAC Filters […]