Remarkable Dehumidifier Contractor In New York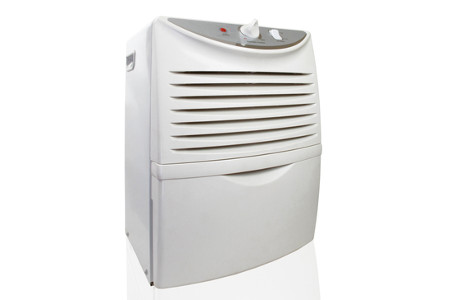 Homeowners in the New York city area greatly benefit from the use of dehumidifiers in their homes because the climate in our area is often heavily saturated with humidity. Our Dehumidifier Contractor in New York has found one of the best ways to control humidity is by pressurizing the interior with dehumidified air.
When a home has too much indoor moisture from penetrating humid outdoor air, it causes a few undesirable effects. The first would be the quality of air the home's occupants must regularly breathe. High humidity in the air can be just as bad for your health as the air that's too dry.
The right balance needs to be obtained. Plus, the building materials in your home can suffer when moisture penetrates them. Drywall, flat paint, textures like popcorn ceiling, and more can warp or disintegrate. Mold, mildew, or algae can easily grow. Controlling the amount of humidity in your home is essential to keep the home and homeowners healthy.
The Santa Fe and Ultra-Aire dehumidifiers accomplish this ventilation strategy, maintaining relative humidities below the recommended maximum 50% level, and draw less energy than most residential 40-pint dehumidifiers.
Our New York HVAC Contractor has researched New York home dehumidifier products and can help you find the best dehumidifier for your New York home whether you are dealing with indoor humidity or need to undergo mold remediation. Depending on where the humidity is in your home, you may need a small dehumidifier, a basement dehumidifier or a whole house dehumidifier.
Santa Fe Dehumidifiers
One Santa Fe HC Dehumidifier installed in a central location, connected to ductwork, can condition your entire house. The HC is a free-standing dehumidifier engineered to provide whole-house humidity and particulate control. At the center of the Santa Fe HC is a high capacity, energy-efficient dehumidifier with the capacity to remove over 17 gallons of water daily – 10 times the capacity of retail store, appliance grade dehumidifiers.
Ultra Aire Dehumidifiers
The Ultra Aire 135H is known by New York HVAC contractors as a dependable, high-end dehumidifier suitable for residential and light commercial buildings up to 3200 sq ft. Compact, efficient design makes this unit excellent for crawlspace and attic installations. Ready to install into your forced air system, Ultra-Aire APD 135H works with air conditioners or can run independently.
The UA-135H consistently sustains relative humidity levels below EPA recommended 50%, crucial for managing mold, mildew, and dust mite populations. For oxygen-rich air, Ultra-Aire 135 features a ventilation mode that mixes, filters, and dehumidifies inside air with fresh outside air
Why Our Dehumidifier Contractor in New York
The Santa Fe HC is controlled by a de-humidistat with positive "ON" and "OFF" settings and a variable setting range from "20%" to "80%". Humidity control is automatic and accurate. If you have any questions, then give our Dehumidifier Contractor in New York a call today.
Low-temperature operation – The Santa Fe HC can continue to remove humidity down to 55°F. Will not freeze-up in normal basement conditions.
115 VAC operation – The wiring of the unit is through a factory installed six foot power cord which plugs into a standard 15 amp grounded outlet. The Santa Fe HC draws less than 12 amps.
Gravity flow water drain – The Santa Fe HC removes 135 pints of water per day at 80°F, 60% RH, which is many times the water removal of other dehumidifiers.
Optional ductability promotes air distribution or allows remote location
The Top Four Benefits of a Home Energy Audit
As a homeowner, you are always looking to improve the energy efficiency of your property. Scheduling a home energy audit with our Westchester County, NY team at Clover Heating & Cooling is a great way to achieve this. By taking the time to get a home energy audit, you can ensure that your home runs […]
Is Your Home Safe? Four Health Precautions To Take
Your home should be a safe haven, but sometimes there are hidden dangers lurking out of sight. Clover Heating & Cooling cares about your health and is here to help you take the necessary precautions to ensure a safe home environment. Here are four easy steps to get you started: 1. Change Your HVAC Filters […]