Oil Boiler Installation in Tarrytown, NY Condominiums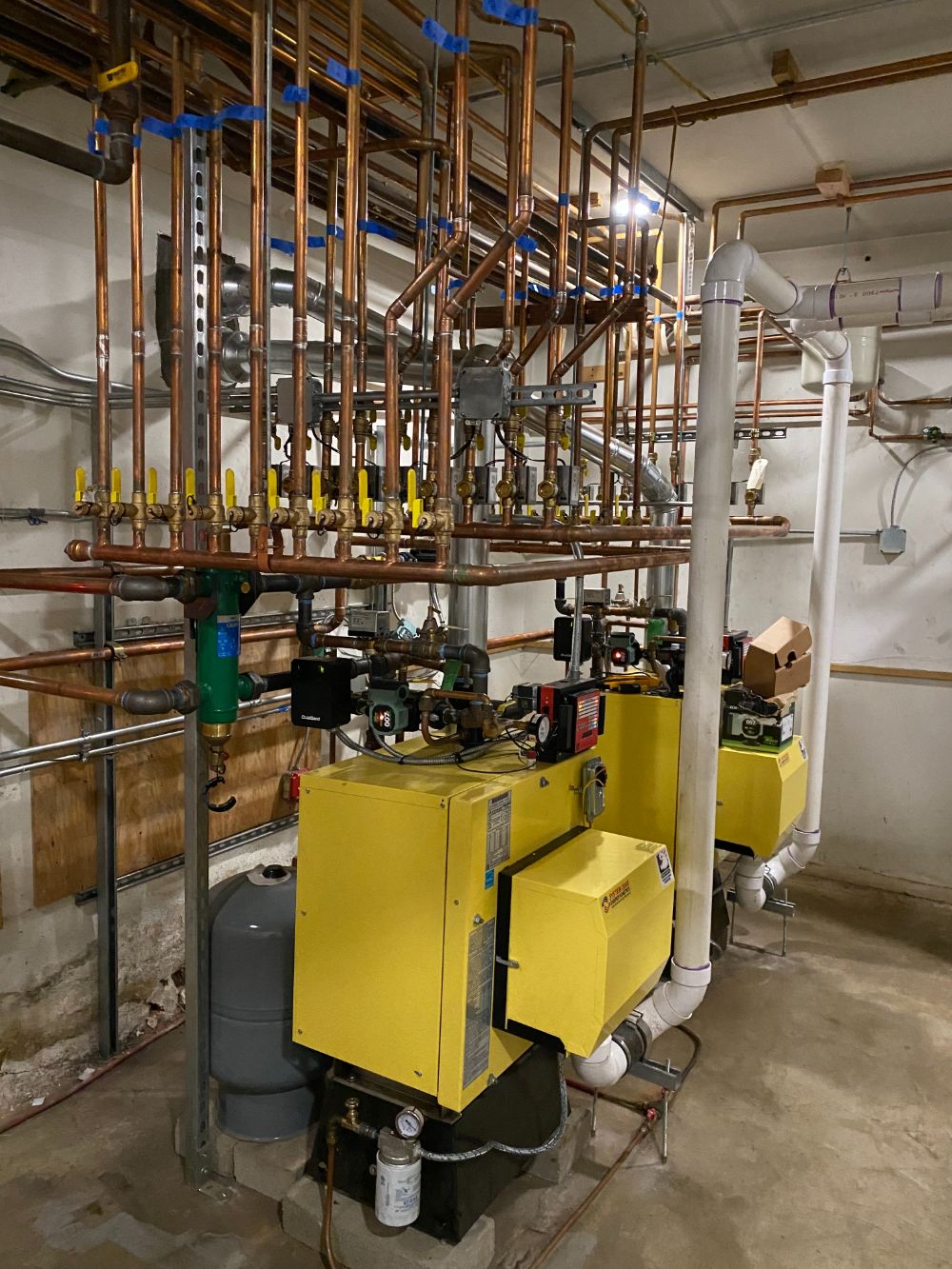 We are excited to share a recent job we completed in preparation for the cold winter ahead!
Our experts serviced this mansion in Tarrytown, NY that has been converted to thirteen-unit condominiums!
We installed two oil boilers and used state-of-the-art technology that adjusts the temperature of water heating based on the temperature outside through a special control system.
The two boilers alternate use so that both get the same amount of wear and neither require service before
the other.
The Top Four Benefits of a Home Energy Audit
As a homeowner, you are always looking to improve the energy efficiency of your property. Scheduling a home energy audit with our Westchester County, NY team at Clover Heating & Cooling is a great way to achieve this. By taking the time to get a home energy audit, you can ensure that your home runs […]
Is Your Home Safe? Four Health Precautions To Take
Your home should be a safe haven, but sometimes there are hidden dangers lurking out of sight. Clover Heating & Cooling cares about your health and is here to help you take the necessary precautions to ensure a safe home environment. Here are four easy steps to get you started: 1. Change Your HVAC Filters […]