Fantastic Rockland County Heating Repair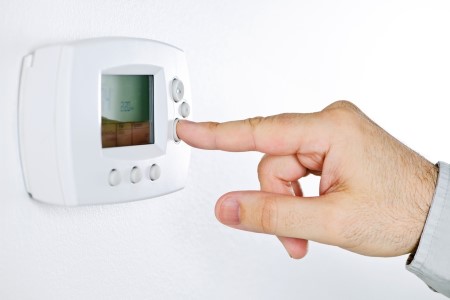 As the seasons change, so do our needs for temperature control. When it's hot and muggy outside, it's important to have top notch cooling indoors. Your comfort level is very important to accomplishing the tasks your day requires.
That's why it's necessary to have a cooling system that fits your needs. A Rockland County heating repair contractor can help you decide what type of air conditioning is best for your family. There are options when it comes to cooling your home.
Whether you need a new air conditioning unit or repairs, we're standing by to help you. Summer is here and we're gearing up for many calls, so be sure to keep our Rockland County Heating Repair contractors number handy and give us a call to ask about our maintenance plan under our Service Club for our clients. It's a great way to save you money and ensure your AC runs great all summer long.
Rockland County Heating Specialists
If you're wanting the most in heating repairs, installations, and replacements for your Rockland County, NY area home, you'll have great benefits when you choose Clover Comfort. Our expert Rockland County Heating Repair contractor gives you the following benefits:
No risk, up front pricing
No waiting, schedule an exact appointment
Repairs warranted for 5 years
Fast repairs today, not tomorrow
Save money with our Planned Service Savings Club
Save up to 40% on energy bills with our energy savings options
Free carbon monoxide testing on furnace calls
Air Conditioning Experts in Rockland County
When you're looking for experts in air conditioning repairs, look no further than Clover Comfort. We're New York's favorite air conditioning repair contractors and served the area for many years with only the best in HVAC services. If your air conditioner breaks down or you know you need yours serviced, just give us a call and we'll take care of you right away.
Home Energy Performance Test For Rockland County Homes
Does your home have energy wasted through drafty doors and windows? Does your home experience poor air circulation, have dirty ducts and filters? These problems are among the more common causes of energy efficiency loss in today's homes. Home Performance testing can be done by our Rockland County Heating Repair contractors at Clover Comfort. It's the best way to save you money in the long run. We employ only certified Energy Star HVAC experts to asses the energy efficiency of your New York HVAC system. Based on their observations they will recommend different options that will allow you to better conserve energy.
4 Benefits of Working for Clover Heating and Cooling
Are you searching for the next step in your career in New York? Clover Heating & Cooling is currently looking for friendly and qualified people to join our HVAC team! Here are just a few of the benefits you can enjoy when you take the next steps for your exciting career in HVAC. We Offer […]
Put Your HVAC Skills to Use and Apply Today
Put Your HVAC Skills to Use and Apply Today Are you looking for a way to put your HVAC skills and abilities to use in Westchester? If so, Clover Heating and Cooling is looking for you! We're looking to expand our HVAC contractor team serving the greater Westchester area. Here are just a few of […]
If you are interested in Rockland County Heating Repairs, please call 914-631-6744 or complete our online request form.