Outstanding Eastchester Heating Repairs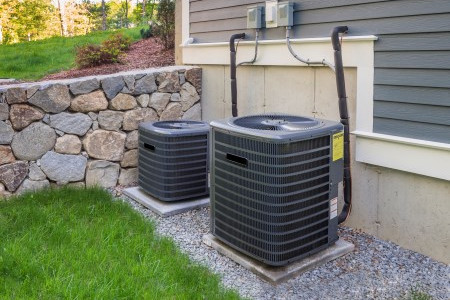 Clover Comfort has the experience and professionalism to solve any heating and cooling problems you may discover in your Eastchester, NY home. From emergency repairs to routine maintenance, whatever is required on your heating, air conditioning, or any other type of HVAC system, our licensed and insured Eastchester Heating Repair contractors are highly skilled at providing the prompt and professional service you expect and deserve on all makes of heating systems.
Whether you're building a home or you're needing HVAC repairs or replacement, your Eastchester heating and air conditioning professionals at Clover Comfort can help you. As the area's premier air HVAC Contractors, our Eastchester Heating Repair technicians offer a wide range of heating products and services to meet your every need.
Professional Eastchester Heating Repairs
Finding the right contractor to make your heating repairs will ensure you're getting the best HVAC services, but it isn't always easy to know who to trust when it comes to professional heating repairs for your Eastchester home. There are many things you'll be considering, including finding a pro who's efficient at what they do.
Your heating repair specialists should be licensed, certified, and well educated. Otherwise, they haven't had the proper education in order to be efficient. Heating repair is all about knowing how to find problems, be an expert troubleshooter, and being able to use all the latest technology to your advantage.
When you have those things going for you as an HVAC contractor, you're able to find and fix problems fast. Don't mess around trying to find a cheap alternative when it comes to your heating repairs. Put your system in our Eastchester Heating Repair contractors hands and you'll never have to worry about your unit being repaired improperly. When we service your unit, we find the problems efficiently and know just what to do to repair the cause of the problem.
Clover Comfort is your HVAC expert Contractors in New York and surrounding areas. Our Eastchester Heating Repair technicians have everything they need to handle your heating and air systems the right way, and keep them in great shape for you all year long.
Air Conditioning Experts in Eastchester
Keeping cool in your Eastchester home is important for you and your family, especially with the high humidity factors that make our hot days feel even worse. That means our air conditioners are on almost continually throughout the summertime, and it's important they run properly for our comfort and safety.
If your air conditioner isn't in good shape or hasn't been maintained and kept tuned up, you could be facing problems with it that you'd rather not have to deal with. Sudden breakdowns are something we'd all like to avoid, and the best way to avoid them is by keeping the air conditioner in great shape!
The Top Four Benefits of a Home Energy Audit
As a homeowner, you are always looking to improve the energy efficiency of your property. Scheduling a home energy audit with our Westchester County, NY team at Clover Heating & Cooling is a great way to achieve this. By taking the time to get a home energy audit, you can ensure that your home runs […]
Is Your Home Safe? Four Health Precautions To Take
Your home should be a safe haven, but sometimes there are hidden dangers lurking out of sight. Clover Heating & Cooling cares about your health and is here to help you take the necessary precautions to ensure a safe home environment. Here are four easy steps to get you started: 1. Change Your HVAC Filters […]