Exceptional Harrison Heating Repairs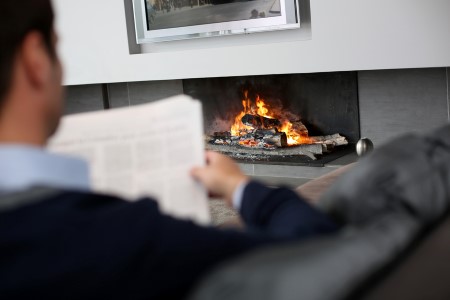 If you live in the Harrison, NY area, you know what our weather can be like here. As the seasons change, so does our indoor air temperatures and therefore our needs for heating or cooling. Since we have so much humidity at all times of year, when it's hot it's very muggy, and when it's cold it can freeze you down to the bone.
That makes it even more important for our indoor air to be properly maintained with humidity control systems in place. Although there may be a little extra expense upfront with an additional system, the savings are great especially in helping the air in the home be appropriate for your comfort and the proper operation of your home's HVAC equipment.
Moisture and humidity in the air may not be your only indoor air concern. If your heating or air conditioning system isn't doing all it should, you could have any number of things going on or several at once.
Home Energy Performance Test For Harrison Homes
Our home energy performance tests at Clover Comfort will give you all the information you need to have an efficient home that doesn't waste the energy you work hard to pay for. We'll test all your home areas for indoor air problems including hot spots, cold spots, poor circulation, equipment performance, leaks, insulation problems, and more.
The more you know about your home, the better you are able to ensure everything is in place to give you the most in energy savings. Plus, with the proper handling, your equipment will be in the best shape it's ever been before.
Harrison Heating Specialists
When you're in need of heating repairs, replacements, or installations, trust Clover Comfort for all your HVAC needs. With our Harrison Heating Repair contractor, you have many benefits you can count on each and every time, including expert technicians that know your systems and have everything they need to handle them. You'll also receive friendly quotes with no surprises, scheduled appointments, emergency repairs, warranted repairs, fast repairs, and money savings plans.
Air Conditioning Experts in Harrison
Harrison homeowners know they can count on Clover Comfort for all their air conditioning needs. Living without cool air, even for a short time, can be really miserable, so be sure you contact our Harrison heating repair contractor soon to get your air conditioning tune up done. With a little preventative maintenance, our Harrison Heating Repair contractors can help ensure your air system will run right this warm season.
Whether you need a tune up or need your air conditioning unit repaired, we'll be glad to come out and get it running again for you. For fast repairs in all of New York, count on Clover Comfort!
The Top Four Benefits of a Home Energy Audit
As a homeowner, you are always looking to improve the energy efficiency of your property. Scheduling a home energy audit with our Westchester County, NY team at Clover Heating & Cooling is a great way to achieve this. By taking the time to get a home energy audit, you can ensure that your home runs […]
Is Your Home Safe? Four Health Precautions To Take
Your home should be a safe haven, but sometimes there are hidden dangers lurking out of sight. Clover Heating & Cooling cares about your health and is here to help you take the necessary precautions to ensure a safe home environment. Here are four easy steps to get you started: 1. Change Your HVAC Filters […]