Superior Bronx Heating Repairs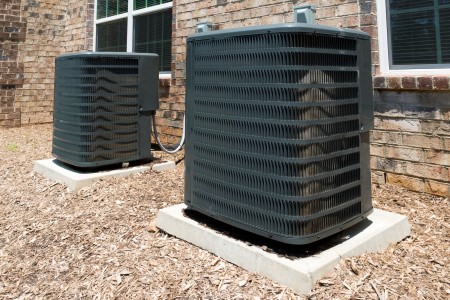 When you're looking for the right Bronx Heating Repair Contractors, you'll want to be sure you choose only the licensed contractors who are certified to make repairs or installations on your equipment. Instead of wasting time and money on repairs through a company or individual who isn't properly licensed, you'll want to be sure you're choosing a company who can handle all aspects of repair including handling your refrigerants. Only licensed contractors can make full Bronx Heating Repairs on your HVAC system.
You generally have either one of two types of HVAC systems for heating and cooling your home, either the HVAC system or the Hydronic Heating system.
HVAC stands for Heating, Ventilation, Air Conditioning, but it widely accepted as referring to a ducted system, also known as forced warm air, forced hot air, central AC, central air, or a combination of these terms.
Bronx Heating Specialists
The other popular method of heating is Hydronic Heat. Hydronic heat is very popular in New Yortk. It refers to either hot water heat or steam heating. Many regions of the country are strictly HVAC, such as urban sprawl communities and high volume housing developments. However, when it comes to residential neighborhoods in older small cities, you may be hard pressed to find warm air systems.
No matter what heating system you have in your home, our Bronx Heating Repair contractor are fully certified and ready to assist you with repairs, replacements, and new installations.
Air Conditioning Experts in the Bronx
Clover Comfort gives you the best in air conditioning repairs and installations in the Bronx, NY area. As New York's favorite air conditioning contractors, our expert Bronx Heating Repair Contractors can help you in many ways to ensure you're saving time and money. When you trust Clover Comfort for all your HVAC needs, you'll get up front pricing, fast services, warranted repairs, maintenance plans to save you money on repairs, free carbon monoxide testing on furnace calls, and the most in energy savings options.
Home Energy Performance Test For Bronx Homes
How does your home perform on energy usage? Generally speaking, most homeowners can't really answer that question, but they are able to tell you whether they think they're paying too much on their utility bills. If you're such a homeowner, knowing exactly where you're home is having problems with excessive energy usage or waste will go a long way to being able to solve the issues, eliminating your problems and bringing you much more in the way of energy savings. Our Home Performance Tests will pinpoint every area and system of your home that needs attention.
Ductless HVAC System Is A Great Option For Older Homes
Ductless HVAC System Is A Great Option For Older Homes A ductless HVAC system is a great option for older homes that haven't had central air installed! At Clover, we offer a wide range of choices, plus state-of-the-art technology that quietly, meticulously, and efficiently conditions your air all summer long! Visit Our Ductless Page For […]
Is A Furnace Right For Your New York Area Home?
Is A Furnace Right For Your New York Area Home? When the time comes for you to replace your old heating unit, you need to ask yourself, "Should I take this opportunity to switch out for a furnace?" We certainly think so, as a furnace has some genuinely excellent benefits to offer your home. On […]