First-Rate Tuckahoe Heating Repairs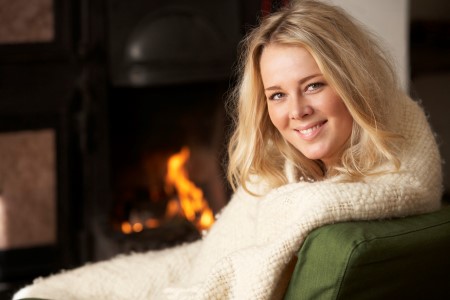 Heating and cooling the air in your Tuckahoe, NY home is important, but every year our costs for energy are rising. In cold parts of the country, it can cost quite a bit to heat our homes, and summers can also be brutal due to the high humidity in our area. If you live in a part of the country that is cold during the winter, you're using quite a bit of energy for heating.
Some people are spending up to 50% of their monthly budget on heating alone. Heating costs have gone up rapidly in the past few years. You may find that you are paying twice as much to heat your home. If you're like most homeowners, you're looking for ways to save on your utility costs. And the best way to save is to ensure your HVAC system is working at peak condition.
Professional Tuckahoe Heating & Air Conditioning Repairs
The expert HVAC Contractors provide professional heating and air conditioner repairs, maintenance, and installations for Tuckahoe area homes. When you have problems with your HVAC system, you'll need our experts here at Clover Comfort! Licensed and insured, our Tuckahoe Heating Repairs technicians are ready to help you get your system running right fast so you can stay comfortable and safe in your home.
Home Performance Tests in Tuckahoe
Our professional expert HVAC technicians can help you evaluate your home's performance on energy usage and wastage, pinpointing the areas or systems of your home that are costing you the most. You're home will be thoroughly evaluated for problems that mean your equipment isn't functioning properly or your home may have some issues (like improper or missing insulation) that cause your bills to rise.
Our technicians will walk through your home and perform several tests for identifying the areas where heated air is leaking out or where there isn't sufficient insulation within the walls or attic. Our Tuckahoe heating repair contractor will also check all your HVAC equipment for proper function.
We'll examine the areas around your doors, windows, fireplaces and any drafty areas. There are many ways to close off leaks and any one of these areas could be the reason why your HVAC system can't effectively heat or cool your home.
We'll check caulking, weather stripping, and drafts throughout the home. You could need something as simple as proper weather stripping. If your Tuckahoe home is poorly insulated, the additional money spent to insulate it will pay for itself in reduced heating costs. The more you prevent heated or cooled air from leaking out, the more you will save on energy costs.
Most people never think of this, but you should minimize the usage of ventilation fans and kitchen hood fans during the winter. It is said that one bathroom fan can pull all of the warm air out of an average sized house in a little over an hour. This could increase your heating costs by a surprising amount.
The Top Four Benefits of a Home Energy Audit
As a homeowner, you are always looking to improve the energy efficiency of your property. Scheduling a home energy audit with our Westchester County, NY team at Clover Heating & Cooling is a great way to achieve this. By taking the time to get a home energy audit, you can ensure that your home runs […]
Is Your Home Safe? Four Health Precautions To Take
Your home should be a safe haven, but sometimes there are hidden dangers lurking out of sight. Clover Heating & Cooling cares about your health and is here to help you take the necessary precautions to ensure a safe home environment. Here are four easy steps to get you started: 1. Change Your HVAC Filters […]