Accomplished Westchester Frozen Pipe Repair Company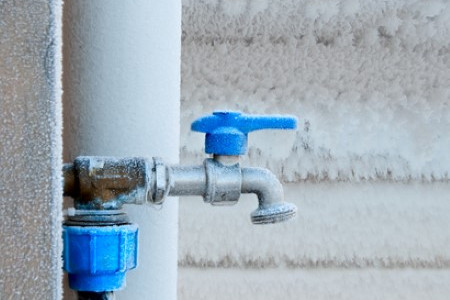 All homes in the New York area are exposed to freezing temperatures during the winter months. Older homes are more susceptible to damage from cold weather, especially when it comes to frozen pipes. Our New York Frozen Pipe Repair Contractor is on call to take call all of your damaged pipe needs.
Not all homes have pipes that are exposed. In older homes with concrete foundations, it's common for the pipes to become too old to use, and when this occurs, they are usually replaced with pipes that are routed around the outside of the home instead of through the foundation as they originally were.
Homes that sit on pilings or have a crawl space underneath are also very vulnerable to freezing conditions. Every exposed pipe needs to be properly insulated to prevent frozen pipes. If you have a home with any exposed plumbing, including outdoor faucets, you'll need to ensure they are insulated properly.
Insulating them is a more permanent fix. Even if your pipes are thawed back out, and they did no damage, the next day or two could face you with frozen pipes once again. Insulating them means that once they're in working order, you'll have much less risk of them freezing again.
Why Should You Insulate Your Plumbing Pipes?
There are several good reasons to insulate your pipes, even in homes that were built in the last twenty or so years. For older homes, the insulation in the entire home may be severely lacking or even non-existent, even in areas of the wall cavities where it should be extensive.
The outdoor faucets, exposed pipes, garden hoses, and more all need to be winterized properly. Insulating pipes not only helps to prevent freezing but can also make your home more energy-efficient. Exposed heated pipes come from the water heater, and unfortunately, get frozen even faster than cold water pipes due to the physics of heat transference and expansion.
If pipes are insulated, the water from the water heater will stay hotter in your tank as well, so that's another advantage. The hot water tank can also be insulated and covered to help hold the heat and make your water heater more efficient.
Making your home more energy efficient is always a good thing to do, and making sure your plumbing pipes won't freeze is essential if you want fresh water in your home. That's our Westchester Frozen Pipe Repair Contractors goal at Clover Heating & Cooling, to make your entire home more efficient and get rid of the underlying causes of your problems.
While it's true that you can often wait until your pipes thaw back out again, you risk that they may burst, and this happens way more often than not. At any moment, the pipes or faucets can burst open if they expand too much when the pressure builds too high. As water turns into ice, it expands, and there's nowhere for that added pressure to go. The pressure in the pipes builds up until the materials crack and break open.
How To Avoid Frozen Pipes With Proper Insulation
To insulate pipes properly, use pipe insulation and enclose the pipe completely, allowing no air gaps. The material is made from foam rubber and is applied over your exposed pipes. Taping after covering will help to ensure no air gaps. Insulated covers should be placed over outdoor faucets. The faucet area is especially vulnerable to freezing and cracking. Covering faucets and pipes during freezing weather will protect them from bursting.
You and your family shouldn't have to suffer from a lack of freshwater. Our homes should provide us with sufficient sources of water so we can live our lives normally. Having fresh water available to us day and night is a luxury that we sometimes take for granted.
Why Our New York Frozen Pipe Repair Contractor
Our technicians can get your freshwater system working again quickly. Don't wait because frozen pipes can lead to bursting pipes which can cause flooding in your home, and that's the last thing you want in the cold weather. Our New York Frozen Pipe Repair Contractor offers many services to the area, serving your friends and neighbors for more than 25 years. We are a local family-oriented business. Our New York Plumbing Contractor works hard so you can enjoy the comfort and safety in your home that you deserve.
If your home is located in the Bronx, Manhattan, Rockland County, Putnam County, and surrounding areas, it's always going to be important that you insulate your pipes properly. Don't let the cold weather get the best of your pipes during winter. Protect your pipes by insulating them and keep your supply of freshwater going during every season of the year.
The Top Four Benefits of a Home Energy Audit
As a homeowner, you are always looking to improve the energy efficiency of your property. Scheduling a home energy audit with our Westchester County, NY team at Clover Heating & Cooling is a great way to achieve this. By taking the time to get a home energy audit, you can ensure that your home runs […]
Is Your Home Safe? Four Health Precautions To Take
Your home should be a safe haven, but sometimes there are hidden dangers lurking out of sight. Clover Heating & Cooling cares about your health and is here to help you take the necessary precautions to ensure a safe home environment. Here are four easy steps to get you started: 1. Change Your HVAC Filters […]