New York Ventilation For Your Home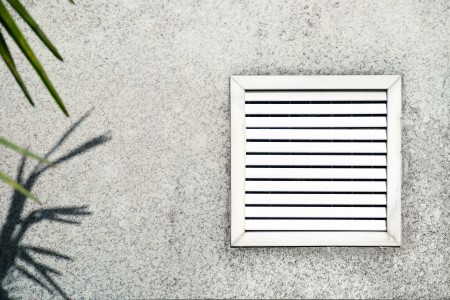 Proper ventilation for your New York home is imperative to maintain the health of the home and the occupant's health. Without some type of ventilation, your indoor air can become heavy with humidity and stale air that's the perfect environment for mold, mildew, or algae to take root.
Did you know it only takes 3 days for mold to grow? That's not very long before spores that are literally everywhere in the world get activated and begin reproducing. All it takes is the right environment, and toxic substances like this can grow, making you and your home unhealthy.
The right amount of ventilation needs to be present in every home, and each home is different. No two homes are built the same, even if they have the same floor plan, so our experts at Clover Heating & Cooling specialize in evaluating each home for the proper ventilation. Once your ventilation needs are determined, we'll have plenty of options available for you.
Honeywell Perfect Ventilation System
The New York Home Ventilation System's "open window" consists of a pair of insulated ducts run to an outside wall. One duct allows fresh air in, and the other takes the stale air collected from inside your home and exhausts it.
A patented energy-transfer disc rotates quietly and continuously between the separate air streams transferring heat and moisture.
In winter, this rotating disc recovers heat and moisture from the stale exhaust air and then transfers it to incoming fresh air. In summer, heat and moisture are removed from the incoming fresh air and transferred to the outgoing stale air.
Regardless of the season, up to 85% of the energy used to heat or cool the existing air is recovered, so you enjoy fresh air year-round at little energy cost.
Our New York Ventilation Experts Provide These Detailed Services:
Ventilation
Positive Pressure Ventilation
kitchen Ventilation
Basement Ventilation
Greenhouse Ventilation
What is Ventilation
Exhaust Ventilation Fans
Ventilators
Roof Ventilation
Garage Ventilation
Attic Ventilation Fans
Kitchen Ventilation Systems
The Honeywell ventilation systems control humidity both in winter and summer. Ordinary heat recovery ventilators can't control moisture. But Honeywell's Home Ventilation System can, thanks to the patented, desiccant-coated disc.
In summer, the rotating disc can keep airborne moisture out to minimize the load on your air conditioner. In winter, it can add precious moisture to the air. And the optional Honeywell dehumidistat allows you to control winter humidity at whatever level you desire. It works so well your home may not require a separate humidifier.
Because the system doesn't need a drain pan, there's no warm, moist place for unhealthy microbes to grow inside your ducts.
The Honeywell system mounts easily in conditioned spaces such as a basement, utility room, or closet. It stays out of your way while providing fresh air to the entire house.
Variable Speed Control
Honeywell's low voltage Variable Speed Fresh Air Control lets you choose the amount of fresh air you want in the home. A switch flips between HI or LO fan speeds, while a dial lets you adjust airflow over an infinitely variable range. Some models use a line voltage variable speed Fresh Air Control. With the proper ventilation system from Clover Heating & Cooling, you'll have the right amount of humidity in your home and will be able to stay on top of it with the right control system in place.
The Top Four Benefits of a Home Energy Audit
As a homeowner, you are always looking to improve the energy efficiency of your property. Scheduling a home energy audit with our Westchester County, NY team at Clover Heating & Cooling is a great way to achieve this. By taking the time to get a home energy audit, you can ensure that your home runs […]
Is Your Home Safe? Four Health Precautions To Take
Your home should be a safe haven, but sometimes there are hidden dangers lurking out of sight. Clover Heating & Cooling cares about your health and is here to help you take the necessary precautions to ensure a safe home environment. Here are four easy steps to get you started: 1. Change Your HVAC Filters […]