Superb Plumbing Repairs Westchester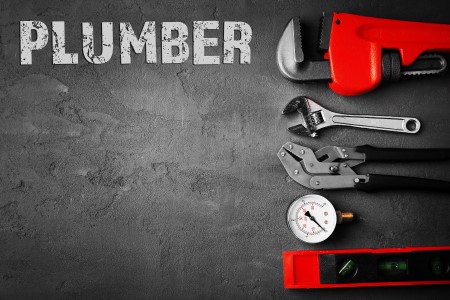 For the best in New York Residential Plumbing Repairs, call our New York Plumbing Contractor! As New York's favorite expert plumbers, our Westchester Plumbing Repair Contractor at Clover Heating & Cooling can help you with all your plumbing repair needs. From routine leaks and drips to fixture, drain, and pipe repairs, our experienced plumbers are ready to help you.
We provide you with reliable and prompt services for your home plumbing system. Our extensive experience in sewer and drain line leak detection, full certification to work on any part of your plumbing system, and thirty years of experience all add up to why you're going to love calling on us when you have a plumbing repair need.
When you have a plumbing need, you're wanting a reputable company and has been around a long time. Plumbing companies often come and go, which is what experts call "fly by night companies."
Don't put your trust in a name you've never heard of or a company that professes years of experience but hasn't even decided on a name until recently! Trust the pros who've been serving the New York area for decades instead! Clover Heating & Cooling is the only name you need for your residential plumbing repairs.
Pipe Sewer & Drain Cleaning Services
The plumbing system in your home needs thorough cleaning at least yearly. Many homeowners don't know this fact, but it's the only way you're going to ensure you don't wind up with scale or lime buildup that coats your pipes and all your expensive fixtures, making them weaken and even rust out much sooner than they would if kept clean. Be sure to have your plumbing system maintained, and you'll suffer from fewer clogs, fewer pressure problems and have healthier water flowing through your plumbing systems.
Leaking Faucets & Fixtures
There's nothing like an older plumbing system to begin sprouting faucet or fixture leaks every time you turn around. And it's no wonder that repairs can often come when a plumbing system gets old. Sometimes it's just a washer needing to be replaced or a junction where parts meet, but many times the plumbing system is ready to be replaced, and it's just a matter of time between each section having issues.
Whether you only need portions or parts repaired or we need to get started changing out all your connections and any rusting areas, we can help you set up the right plan to keep your plumbing system healthy and reliable.
Why Our New York Plumbing Repair Expert?
If you're a New York homeowner looking for expert plumbing repair technicians who can troubleshoot and fix all of your plumbing problems, you've come to the right place at Clover Heating & Cooling. Our New York plumbing repair contractors specialize in expert troubleshooting and residential repairs.
Whatever your plumbing problems are, our New York Plumbing Repair experts can help you with them. Over 25 years of experience and the latest in high-tech equipment gives our plumbing contractors a distinct advantage over our competition. When you need complex or even simple plumbing repairs, we'll be ready and glad to help you.
The Top Four Benefits of a Home Energy Audit
As a homeowner, you are always looking to improve the energy efficiency of your property. Scheduling a home energy audit with our Westchester County, NY team at Clover Heating & Cooling is a great way to achieve this. By taking the time to get a home energy audit, you can ensure that your home runs […]
Is Your Home Safe? Four Health Precautions To Take
Your home should be a safe haven, but sometimes there are hidden dangers lurking out of sight. Clover Heating & Cooling cares about your health and is here to help you take the necessary precautions to ensure a safe home environment. Here are four easy steps to get you started: 1. Change Your HVAC Filters […]