Professional Heating Tune Up Services In New York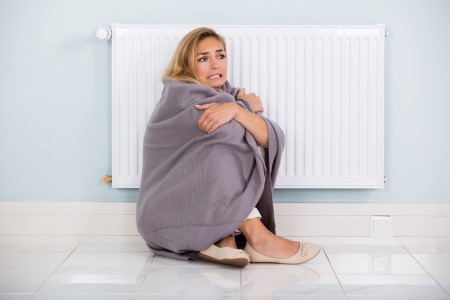 When the chill of winter finally sets in, you want to make certain that your home's heating system is working as it should be, or you could be stuck out in the cold. If there are any issues with your home's heating system, your monthly heating bills could wind up costing you a fortune. In a worst-case scenario, you could find you and your family stuck without heat entirely when your heating system stops working entirely in the middle of a cold winter night. However, with a professional heating tune up for your home from the most trusted New York HVAC Contractors in the area, your home can stay protected from the rough winter weather while also helping to lower your energy expenses and leave you with more money in your pocket at the end of the month.
By turning to the professional heating tune up experts at Clover Heating & Cooling, you can rest assured that your home's heating system is prepared to ride out the long winter months, helping you and your family stay safe and comfortable this holiday season. A properly maintained heating system is an absolute must when it comes to the winters here in New York, especially if your heating system is older or if you have ever needed repairs performed on it before. Preventative maintenance is one of the best things you can do for your home's heating system and helps to keep your investment running effectively and efficiently for a long time to come. With a professional heating tune up from the pros at Clover Heating & Cooling, you are guaranteed to see a return on your heating investment.
All of our professional heating technicians are highly trained and experienced in their field, and our priority is always to make sure that you have a comfortable, heated environment in your home for you and your family to enjoy. With our professional New York heating tune ups, you will always get prompt, reliable service you can count on to ensure that your home's heating system keeps running like it should for a long time to come. Give us a call today if you have any questions about our services or to schedule your appointment. We look forward to working with you.
Benefits Of A Professional Heating Tune Up
There are a number of benefits that come along with making sure your home's heating system has a professional tune up at least once a year, including:
Extending The Life Of Your System – Catch small problems before they can cause damage
Avoiding Costly Emergency Repairs – Over 65% of heating repairs can be prevented with regular maintenance.
Stress-Free Winters – Rest easy knowing your heating system can get you through the season.
Lower Cost To Heat Your Home – Regular tune ups make your system run more efficiently.
Improve Indoor Air Quality – Indoor air can be over 100 times more contaminated than the air outside, and a heating tune up can help by removing dirt and dust from your system.
Increased Home Comfort – With an efficient and reliable heating system, your home will stay comfortable all winter long.
The Top Four Benefits of a Home Energy Audit
As a homeowner, you are always looking to improve the energy efficiency of your property. Scheduling a home energy audit with our Westchester County, NY team at Clover Heating & Cooling is a great way to achieve this. By taking the time to get a home energy audit, you can ensure that your home runs […]
Is Your Home Safe? Four Health Precautions To Take
Your home should be a safe haven, but sometimes there are hidden dangers lurking out of sight. Clover Heating & Cooling cares about your health and is here to help you take the necessary precautions to ensure a safe home environment. Here are four easy steps to get you started: 1. Change Your HVAC Filters […]