Expert Westchester Boiler Repair And Installation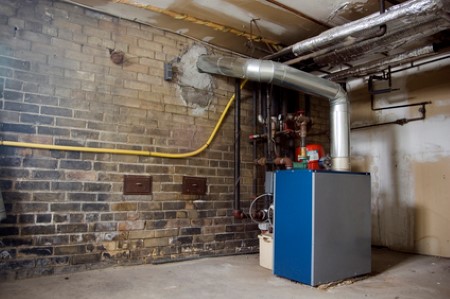 When you need Westchester Boiler repair or installations, you need a company who is going to provide you with the best in service so you can count on your boiler to keep your home warm. Our New York HVAC Contractor is who you're looking for when you need boiler services from expert boiler repair and installation technicians.
We've assisted homeowners in the area with their heating needs for more than two decades and can service all makes and models for both gas, electric, and oil boilers. Our New York Boiler contractor has a full range of high-efficiency systems when you need boiler replacements or installations. We also offer service plans that can ensure your boiler runs efficiently throughout the cold season.
We're happy to say we're available to service most major brands and have been providing our customers with quality units from top brands like Bosch/Buderus.
Only The Best Quality Boilers For You
Bosch/Buderus, a leader in boiler manufacturing for over a century. Bosch/Buderus products are cost-efficient, provide steady savings on fuel bills, and offer a 5 or 10-year warranty on working parts and lifetime warranty on all major enclosure and tank components.
Greenstar Gas Condensing Boilers – Low operating cost units delivering reliable performance with low emissions at the highest efficiency.
Buderus Gas Condensing Boilers – Home Owners using Buderus condensing boilers with Natural or LP gas will save a significant amount of energy compared to conventional heating methods.
Buderus Gas Conventional Boilers – Outstanding quality control and centuries of experience, Buderus produces boilers designed for excellent efficiency and long life.
Buderus Oil Conventional Boilers – Buderus brings you an ingenious combination: a modern, environmentally-friendly oil boiler plus the ultra-efficiency of cutting-edge technology.
Why Homeowners Want Our New York Boiler Repair and Installation Services
As the leader in the industry, Clover Heating & Cooling's specialty is considering all factors, including the shortcomings of your home, which take away from your optimal energy efficiency. So when our New York boiler contractor provides you with a new boiler system or see a need for your home to be better equipped, we'll always come to you with a plan to help your home's boiler run more efficiently.
Your home may have specific areas that aren't properly insulated, which destroys your ability to properly maintain a heated indoor environment. Instead of selling you a new system, we may recommend additional insulation and repairs or modifications to your current system that will be much more effective for your system to heat the home.
With attention to all the details of your home's heating systems and needs, we provide you with a depth of service that can't be matched. That's why homeowners in our area trust our New York Boiler contractor every time.
The Top Four Benefits of a Home Energy Audit
As a homeowner, you are always looking to improve the energy efficiency of your property. Scheduling a home energy audit with our Westchester County, NY team at Clover Heating & Cooling is a great way to achieve this. By taking the time to get a home energy audit, you can ensure that your home runs […]
Is Your Home Safe? Four Health Precautions To Take
Your home should be a safe haven, but sometimes there are hidden dangers lurking out of sight. Clover Heating & Cooling cares about your health and is here to help you take the necessary precautions to ensure a safe home environment. Here are four easy steps to get you started: 1. Change Your HVAC Filters […]