Expert Air Conditioning Repair Contractor in Westchester NY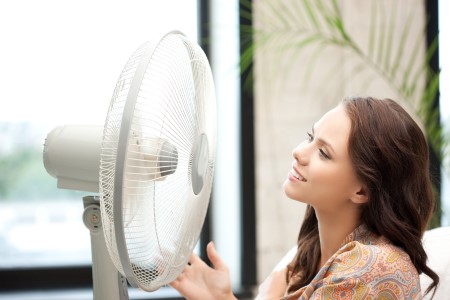 Our Air Conditioning Repair Contractor in New York is second to none at Clover Heating & Cooling. Air conditioning is a necessity for keeping our homes pleasantly cool due to our humid climate during the summer heat. Not only do our air conditioners help us to keep cool, it also helps our electronic systems and devices that need a cool atmosphere to operate smoothly.
Modern-day ACs have a host of useful features. Most of them have noise reduction systems so that they function with minimum noise. They also generally come with options for humidity control. The energy efficiency of today's AC units highly out-rate even those a few years old.
Professional AC Repair Contractors
When it comes to repairing your air conditioner, you need a company who is familiar with all the old technology as well as the new. That means your technicians need to be highly educated with plenty of repair and installation experience under their belts, or you can wind up with repairs that are less than satisfactory and can even possibly lead to you replacing the unit way before you should have simply because the technician didn't know how to fix it.
You'll never have those problems with our New York Air Conditioning Contractor! Our technicians are experts in the industry and know all about your HVAC system, no matter how old or new it is. For the best repairs in our area of the country, choose Clover Heating & Cooling!
Why New York Wants Us For Their AC Repairs
Our Air Conditioning Repair Contractor in New York has proudly served the New York and surrounding areas with quality, expert AC Repairs since 1985. As experts in our industry, you'll always be ensured you have the best technicians in the area on hand for your repair needs. Troubleshooting is just one way we find out what's going on with your AC unit. Our Air Conditioning Repair Contractor in New York will also consider many other things like airflow in the home, hot or cold spots, leaking walls or missing insulation, and more. With everything seen as a whole, we can best determine why your AC isn't functioning properly.
Don't settle for quick repairs that don't take the causes of the problem into account! Get your AC fixed right with the causes eliminated! That's what we've learned best after so many years in the business; you can never truly fix something until you rid yourself of the cause of the problems first.
This experience, along with our passionate desire to help every homeowner obtain the most efficient HVAC systems for their homes, means all our customers are getting repairs and services that are tailored to their needs and are of the utmost high-quality standards.
During the hottest months in New York, you likely keep your air running throughout most of it. Consider early preventative measures that maintain your HVAC system year-round, so you never have to worry about its condition or efficiency. Check out our Service Club agreement for low-cost ways to save you huge amounts of money in the long run. Let's work together to keep your AC repairs down and your unit working for all the years it should!
The Top Four Benefits of a Home Energy Audit
As a homeowner, you are always looking to improve the energy efficiency of your property. Scheduling a home energy audit with our Westchester County, NY team at Clover Heating & Cooling is a great way to achieve this. By taking the time to get a home energy audit, you can ensure that your home runs […]
Is Your Home Safe? Four Health Precautions To Take
Your home should be a safe haven, but sometimes there are hidden dangers lurking out of sight. Clover Heating & Cooling cares about your health and is here to help you take the necessary precautions to ensure a safe home environment. Here are four easy steps to get you started: 1. Change Your HVAC Filters […]