excellent Rye Heating Repairs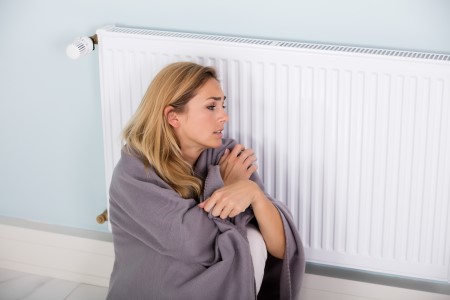 Residential properties in Rye, NY, such as houses, condos, apartments or mobile homes, utilize heating and/or AC units just about year round. Even though our summers don't reach the highest temperatures that many other parts of the country do, it's very humid and the heat or cold is affected by the humidity factors. Summers are hot, and winters are cold, which means we rely on our air conditioners and heaters almost all year.
That means it's important to keep them working properly. Early repairs and regular maintenance are the only way you're going to keep your HVAC system working great. Even if you have a new AC or Heating unit, it can easily suffer with problems that will cause it to fail on you. Our Rye Heating Repair Contractors at Clover Comfort can help you with preventative measures as well as emergency repairs.
Professional Rye Heating Repairs
Your heater needs to run right during our cold months here in Rye. As New York's premier heating repair specialists, our Rye Heating Repair technicians at Clover Comfort are ready to help you keep it maintained and functioning properly throughout the cold seasons. The perfect time to get a tune up for your heating system is prior to the season changing to cold, so be sure you're scheduling a tune up soon.
Air Conditioning Experts in Rye
Keep your air conditioner in great shape and avoid repairs with our Service Club plan and you'll help your HVAC system function at it's best this year. Ensuring your system is ready to go and able to function properly means you're air conditioner will be more reliable and last longer.
With the right preventative maintenance, our Rye Heating Repair contractors can help you avoid common problems like motor burn out, leaking or plugged drain lines, low or overcharged refrigerant levels, dirt and grime buildup, and more that cause your air conditioner to break down. Be safe and sure this summer with our expert maintenance instead!
Humidifiers & Dehumidifiers For Rye Homes
Balance is the key when it comes to humidity levels in the home, and our homes here in Rye are constantly exposed to exterior humidity. Then the opposite problem occurs indoors often times when heaters or air conditioning units are working because the air can get too dried out.
Maintaining the right humidity level in the home requires a system that's effective at keeping that balance. We'll evaluate your needs and help you choose the right system to keep your air at the right humidity levels.
The Top Four Benefits of a Home Energy Audit
As a homeowner, you are always looking to improve the energy efficiency of your property. Scheduling a home energy audit with our Westchester County, NY team at Clover Heating & Cooling is a great way to achieve this. By taking the time to get a home energy audit, you can ensure that your home runs […]
Is Your Home Safe? Four Health Precautions To Take
Your home should be a safe haven, but sometimes there are hidden dangers lurking out of sight. Clover Heating & Cooling cares about your health and is here to help you take the necessary precautions to ensure a safe home environment. Here are four easy steps to get you started: 1. Change Your HVAC Filters […]