Where To Find A New York Home Performance Energy Audit Service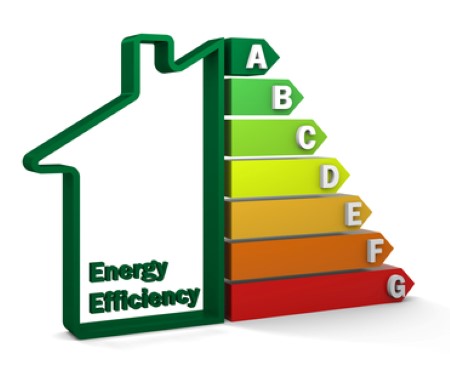 Taking a look at the big picture of why your energy bills are so high is important. You want to be able to solve the problem, but first you have to know why it's happening. The best way to save money on energy costs is to improve your home's energy efficiency. The first step will be to determine in what ways your home is currently using and possibly wasting the energy you pay for. The home performance test will help you to look at your home as one system, the way you need to if you want to improve things.
A Professional Home Performance test in New York can help you figure out what you need to do for the home to make it more energy efficient. This diagnostic service is detailed, giving you specific information on the causes of problems such as hot and cold spots, drafty rooms, and condensation issues. It can also find loose or missing duct connections and holes that waste the treated air through the attic or floor.
Clover Heating and Cooling is your professional heating, air conditioning, and plumbing Service contractor who provides Home Performance Energy Audits to the New York and surrounding areas. As full-service HVAC contractors, Clover Heating and Cooling handles a number of professional services including the energy efficiency test.
With more than 30 years in the New York heating and air conditioning service industry, we have the most effective state-of-the-art tools to test the energy efficiency of your home so you know how to improve it. Get started today by scheduling your audit and we'll help you figure out how easy it will be to make some improvements to your New York area home that helps you save on energy costs.
How To Prepare For Your Professional Home Performance Test
There are things you can do in advance of our service that can help once your energy audit is scheduled. These answers can assist us in uncovering some simple ways for you to reduce your energy consumption. Your professional energy audit provider will use professional equipment and various tools, methods, information sources, and specific details of your home and neighborhood to find how your home does compared to similar homes in your area.
You can help by making a list of any existing problems you already know about such as uncomfortable areas of the home, drafty rooms, or condensation problems. You can also gather information from your utility company such as a summary or copies of your home's yearly energy bills.
One of the specific forms of information we'll need is the size of your house and what features it has. We'll be taking a look at the number and size of your home's windows, wall areas, doors, etc. We'll also be analyzing the occupant's behaviors and habits as far as energy usage is concerned. We'll be assessing if anyone is home during working hours, the average temperature setting you use during the summer and winter, how many people live there, and if every room in the home is in use.
Why Choose Clover Heating and Cooling For Your Home Performance Energy Audit?
Our skilled team of professional New York HVAC contractors are here to provide you with all of your heating and cooling efficiency needs just as we have been doing for your neighbors and friends in New York for the last three decades. We deeply care about the communities we service because this is our community too.
Whether it's improving your energy efficiency or remodeling for aesthetic purposes, our goal is to help you make positive changes to your home that make it more comfortable and energy efficient for you. Let's get started with a professional energy audit so we can find out in what ways your home can be improved to help you save on energy costs. It really helps to know what not to waste your resources on and what things are important to do when fixing the problem.
4 Ways Homeowners Can Reduce HVAC Maintenance Costs
As a homeowner, you are likely looking for ways to reduce your monthly expenses. One way to save money is to reduce your HVAC maintenance costs. In today's blog post from Clover Heating & Cooling in Sleepy Hollow, we are going to discuss four of the main ways you may be able to reduce your […]
Why Choose Employment With Clover Heating and Cooling
There are few things more essential to our daily lives than heating and cooling. Without these systems, we would be unable to live comfortably in our homes and workplaces. That's why careers in heating and cooling are so important. Clover Heating and Cooling is dedicated to providing our customers with the best possible service. We […]
If you are looking for Professional Energy Audit Service for your New York area home, please call Clover Comfort Heating and Cooling at 914-631-6744 or complete our online request form.