Getting into the HVAC company industry and securing your place in this type of profession is easier than ever thanks to Clover Heating & Cooling. Our mission is to bring a superior comprehensive approach to Westchester, NY homeowners and business owners needing HVAC repairs and replacements. If you're interested in joining our team of high-performance, proactive, and highly detailed staff members, read all about our current HVAC entry-level jobs and other positions down below!

HVAC Technician
Applicants interested in air conditioning jobs and other HVAC entry-level jobs may be perfect for the open HVAC Technician position. The day-to-day responsibilities of this position include repairing and replacing the intricate components of machines like transformers, thermostats, and compressors. Applicants must be able to easily relay information to customers and excel in terms of organization, troubleshooting, and diagnosing HVAC issues.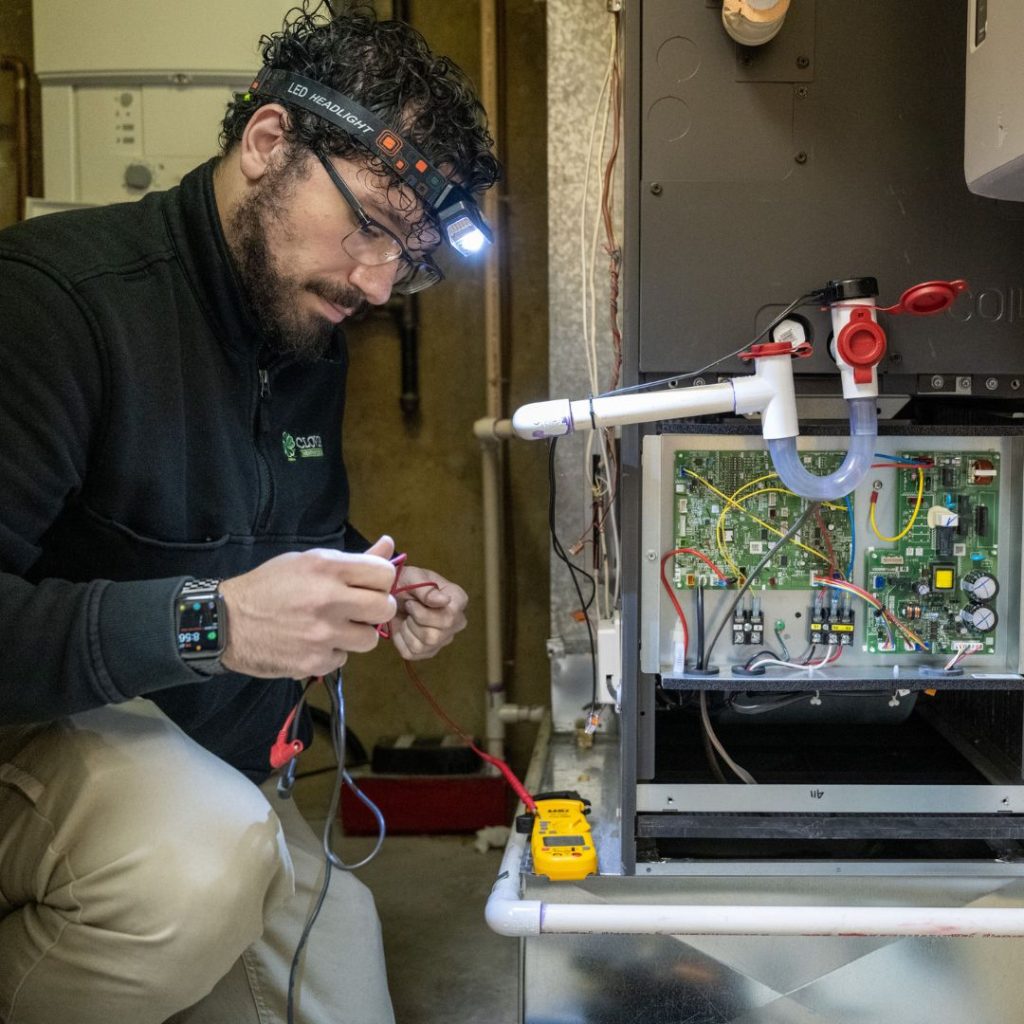 HVAC Installer
Applicants looking for positions a little higher than HVAC entry-level jobs may be interested in the HVAC Installer position. Intermediate employees in this role must be able to perform the duties of the HVAC Technician air conditioning job and are readable for installing new heating and air conditioning equipment for clients. A primary goal of this position with Clover Heating & Cooling is to provide advice and guidance for homeowners and business owners about their current systems.

Plumber
Individuals who are looking beyond HVAC entry-level jobs and have a different set of skills can still start their careers with Clover Heating & Cooling. Our HVAC company is currently looking for a licensed Plumber who can assist with maintaining and fixing the plumbing equipment inside our clients' homes and businesses. Offered alongside other air conditioning jobs, this position is centered around performing inspections and diagnosing issues.

Team Lead Installer
Another intermediate air conditioning job currently available is the Team Lead Installer position. Applicants must be able to perform the duties of an HVAC Installer as well as be able to manage a team of employees. A critical aspect of this managerial position is being able to provide guidance and advice to other employees, as well as installing various parts of HVAC systems.
Apply for these HVAC entry-level jobs and other air conditioning jobs if you think you'd be a good fit. Interested applicants can fill out our online forum or contact Clover Heating & Cooling directly!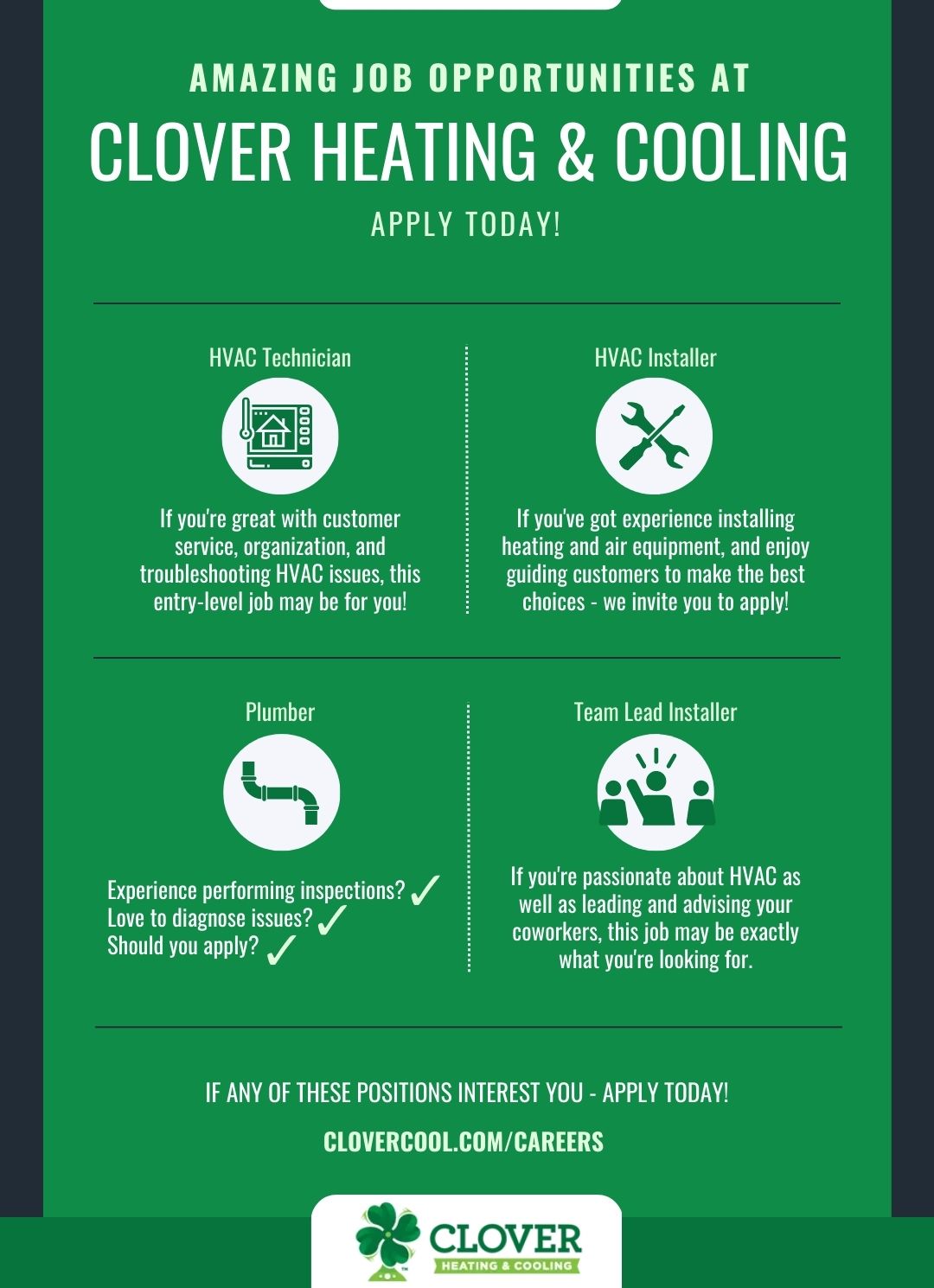 The Top Four Benefits of a Home Energy Audit
As a homeowner, you are always looking to improve the energy efficiency of your property. Scheduling a home energy audit with our Westchester County, NY team at Clover Heating & Cooling is a great way to achieve this. By taking the time to get a home energy audit, you can ensure that your home runs […]
Is Your Home Safe? Four Health Precautions To Take
Your home should be a safe haven, but sometimes there are hidden dangers lurking out of sight. Clover Heating & Cooling cares about your health and is here to help you take the necessary precautions to ensure a safe home environment. Here are four easy steps to get you started: 1. Change Your HVAC Filters […]