Is A Furnace Right For Your New York Area Home?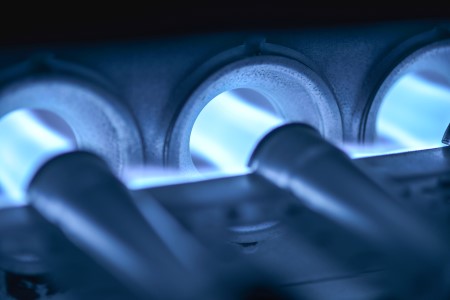 When the time comes for you to replace your old heating unit, you need to ask yourself, "Should I take this opportunity to switch out for a furnace?" We certainly think so, as a furnace has some genuinely excellent benefits to offer your home.
On the same token, a furnace has some pretty significant downsides to bring into your New York home. So, which is it: Is a furnace right or wrong for your home? Only you can determine that, and the only way to do so is to know the pros and cons that this heating unit offers. What are the pros and cons? Read on, and you'll know:
Furnace Cons
Let's start by looking at the downsides that a furnace has to offer your home so that we don't risk wasting your time. There aren't too many downsides to a furnace, but these downsides might be enough to deter you from choosing this heating option:
Indoor Air Issues: If you get a gas furnace, you might experience a decline in the overall quality of your home's indoor air. You might experience a surge in your allergy flare-ups. If you're prone to allergy problems, a furnace may not be the right choice for you.
Expense: A furnace may also not be the right choice if you're looking to get a new heating unit on a budget. This option costs quite a bit more than many others, so if you're trying to save your money, you might want to look into a different option.
Furnace Pros
If you can look past those problems, you'll find far more to love than hate in a furnace. After all, a furnace has several wonderful benefits to offer, and you'll enjoy these great benefits for many years to come:
Dependability: Your heating unit should provide quick and dependable heating just as soon as you need it so you can stay safe and comfortable in the winter. If you're looking for the most dependable unit for your home, look to none other than a furnace.
Longevity: When you put down the money for a new heating unit, you should expect to get many years of dependable use out of it. For the longest-lasting heating unit, make sure to invest in none other than a furnace.
Efficiency: Your heating unit should do more than keep your home warm and comfortable. It should also help to reduce your monthly energy costs. To enjoy the best heating and money-savings, opt to get a furnace.
Outfit Your New York Home with a Furnace Today
All right, so, now that you know all the good, bad, and ugly that a furnace can bring into your home – is one right for you? If you think so, you need to call the pros at Clover Comfort today. Our experienced HVAC contractors will outfit your New York home with a quality furnace that will provide all of its great benefits for years to come.
The Top Four Benefits of a Home Energy Audit
As a homeowner, you are always looking to improve the energy efficiency of your property. Scheduling a home energy audit with our Westchester County, NY team at Clover Heating & Cooling is a great way to achieve this. By taking the time to get a home energy audit, you can ensure that your home runs […]
Is Your Home Safe? Four Health Precautions To Take
Your home should be a safe haven, but sometimes there are hidden dangers lurking out of sight. Clover Heating & Cooling cares about your health and is here to help you take the necessary precautions to ensure a safe home environment. Here are four easy steps to get you started: 1. Change Your HVAC Filters […]