How To Tell When Your Manhattan Air Conditioner Is Malfunctioning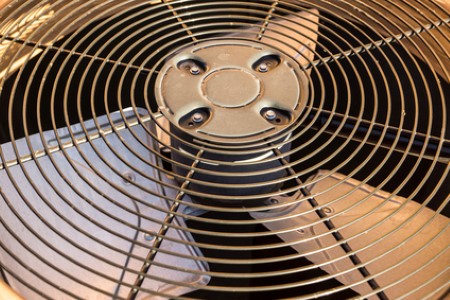 There are ways to tell if your cooling system is malfunctioning. In fact, after reading this you will be educated in Manhattan air conditioning malfunctions. The problem is that most people don't always want to know that their air conditioners are breaking down and ignore them until something major happens.
Unfortunately, there are lots of problems that can happen with your air conditioner that are not so noticeable. The best way to ensure that your air conditioner is living up to your standards is to hire a professional as they will conduct a maintenance service.
Although there is a lot to look for, you can do some of these things to your AC while waiting for a technician to show up, but if your air conditioner isn't adequately cooling your home, you can follow these steps to make sure that it is to blame:
Inspect Air Filters
Inspect your Breakers
Thermostat Inspection
Check the Outdoor Unit
Consider the Temperature
It is important to change your air filters regularly. Changing the filters does not just improve the quality of air, It also ensures that the air is flowing properly through your home. If your filters become clogged, air will struggle to flow throughout the home.
When you hire a Manhattan air conditioning professional for a regular maintenance service, they will change your filters and troubleshoot your cooling system for an accurate diagnosis.
A breaker can often trip, which will cause the entire unit to stop working automatically. This is always more of an easy fix because if a tripped breaker is your problem, you can flip it back again and the unit will start working.
If your thermostat is amiss, your air conditioner won't work properly. As a homeowner, you should have it inspected along with your cooling system. The thermostat is just as important as the unit itself.
Sometimes the fix can be easy. But at other times, it can be very challenging. This is why its important to choose an HVAC tech wisely. You need to find one that can succumb to your problems and make recommendations.
The outdoor unit portion of your air conditioner is exposed to the harshest of elements. This often causes problems with most air conditioner itself. An expert should be able to check the outdoor unit to see if the blower is still working.
If you have noticed your air conditioner taking forever to cool your home, there might be a problem. This is why you need to call a professional Manhattan HVAC contractor who can make your system run smoothly and efficiently again.
The Top Four Benefits of a Home Energy Audit
As a homeowner, you are always looking to improve the energy efficiency of your property. Scheduling a home energy audit with our Westchester County, NY team at Clover Heating & Cooling is a great way to achieve this. By taking the time to get a home energy audit, you can ensure that your home runs […]
Is Your Home Safe? Four Health Precautions To Take
Your home should be a safe haven, but sometimes there are hidden dangers lurking out of sight. Clover Heating & Cooling cares about your health and is here to help you take the necessary precautions to ensure a safe home environment. Here are four easy steps to get you started: 1. Change Your HVAC Filters […]