How Important Are Heating Tune-Ups? And Other Questions From New York Homeowners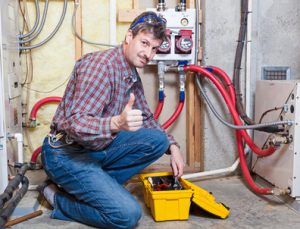 We're on our way into the winter season here in New York, and before we reach the coldest parts of it, it's very important to make sure that your home is ready to take on the cold. There are a number of very important maintenance tasks that need to be taken care of before the harsh winter months are in full swing, and one of the most important things that you can do to prepare your home is have a heating tune-up performed. When the winter weather reaches its lowest temperatures, you need to know that your heating system is totally reliable and ready to keep your home warm, comfortable, and safe.
At Clover Comfort, our New York HVAC contractors can help you keep your heating system in the best condition at all times with our quality heating tune-ups. We recommend that you have a tune-up performed every fall to ensure that your home is warm and comfortable throughout the winter. Many homeowners, however, are unaware of how important heating tune-ups are. Here are some of the questions homeowners frequently have for us:
Do I Need a Tune-Up Every Year?
All furnace manufacturers recommend that you have annual inspection and maintenance performed in order to protect the machinery and prevent any serious damage from occurring. In most cases, furnaces and other heating units that haven't had annual service won't be covered under warranty if any problems do develop.
If you neglect to have a tune-up performed, it doesn't necessarily mean that you'll see any serious problems develop with your heating system immediately. However, over time, you'll encounter worse problems with your heating system, it will have a much shorter life span. Plus, preventative maintenance for your New York home's HVAC system is much cheaper and less of a hassle than repairs.
What Do Technicians Actually Do During a Tune-Up?
Depending on who you hire, there will be some variation in the actual services that are performed. However, any qualified HVAC contractor will know which services your heating unit needs to have performed each year. During every heating tune-up, our New York HVAC contractors will provide these and other services:
Cleaning and adjusting burner assembly
Cleaning heat exchanger and elements
Lubricating all moving parts
Adjusting operating pressures
Cleaning or replacing filters (this should be done more frequently than once a year!)
Cleaning ignition assembly
Monitoring the flue draft
Measuring temperature changes
Checking gas supply for leaks
Can A Homeowner Do This Job on Their Own?
While it is possible to do some of these tasks on your own, the homeowners we know who are capable of performing those tasks also happen to be HVAC contractors. Remember that this is preventative maintenance, so any money that you spend on having a tune-up performed is money you've saved on emergency repairs and heating unit replacements in the future.
To keep your home's heating system in great condition year-round, call Clover Comfort for reliable heating tune-ups. We're proud to be New York's top-rated HVAC contractor, and we want to live up to as well as exceed your expectations for us!
The Top Four Benefits of a Home Energy Audit
As a homeowner, you are always looking to improve the energy efficiency of your property. Scheduling a home energy audit with our Westchester County, NY team at Clover Heating & Cooling is a great way to achieve this. By taking the time to get a home energy audit, you can ensure that your home runs […]
Is Your Home Safe? Four Health Precautions To Take
Your home should be a safe haven, but sometimes there are hidden dangers lurking out of sight. Clover Heating & Cooling cares about your health and is here to help you take the necessary precautions to ensure a safe home environment. Here are four easy steps to get you started: 1. Change Your HVAC Filters […]
If you're looking for a professional HVAC company near you to perform tune-ups, then call Clover Comfort today.