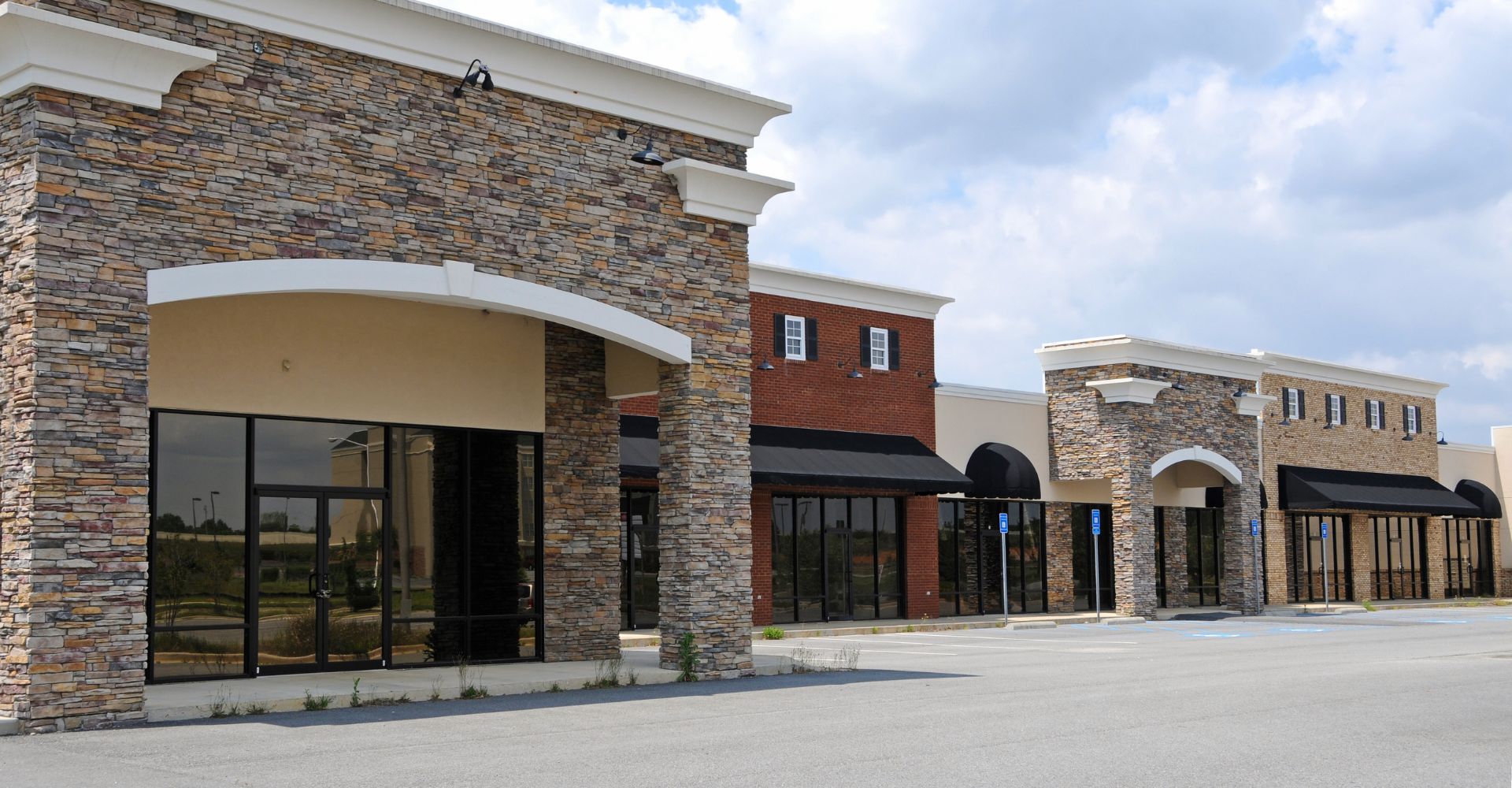 Having a reliable and efficient commercial air conditioning system is essential for any business. It not only keeps your customers and employees comfortable, but it also helps to maintain the integrity of your building and equipment.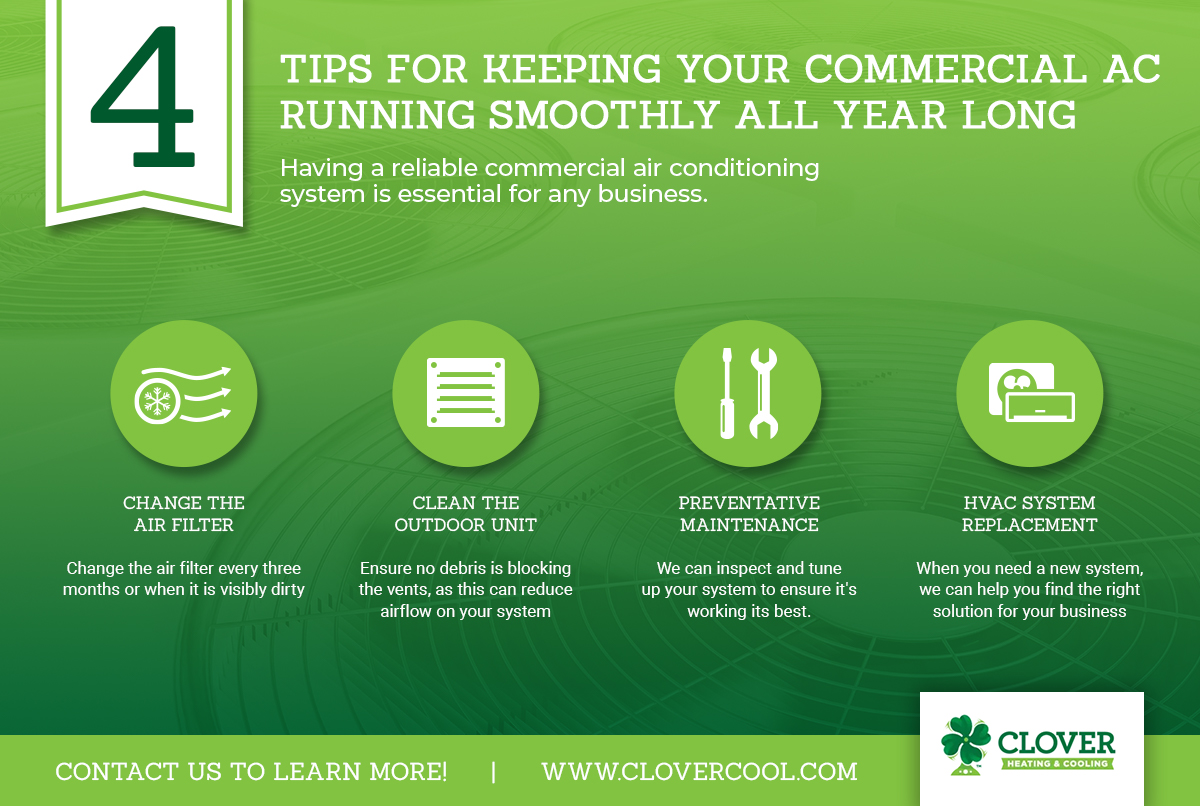 At Clover Heating & Cooling in Westchester, New York, we understand the importance of having a functional commercial AC that runs smoothly all year. We are here to provide four tips to ensure a cool building and happy employees. If you have any questions or concerns about your commercial AC, contact us today!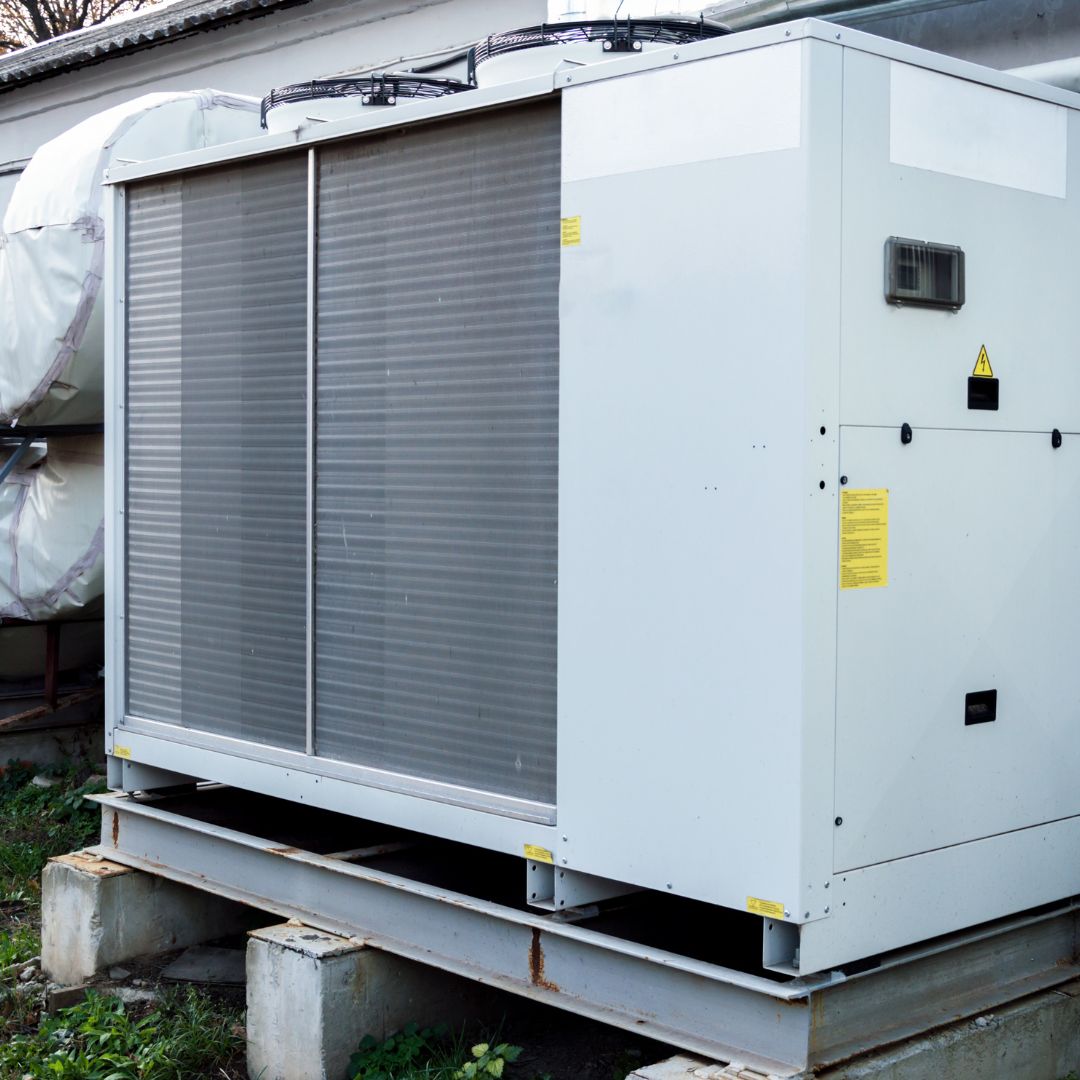 Change the Air Filter
One of the most important steps to keep your commercial AC running smoothly is to change the air filter regularly. Clogged air filters can restrict airflow and cause the system to work harder, resulting in higher energy costs and possible system failure. We recommend changing the filter every three months or when it is visibly dirty.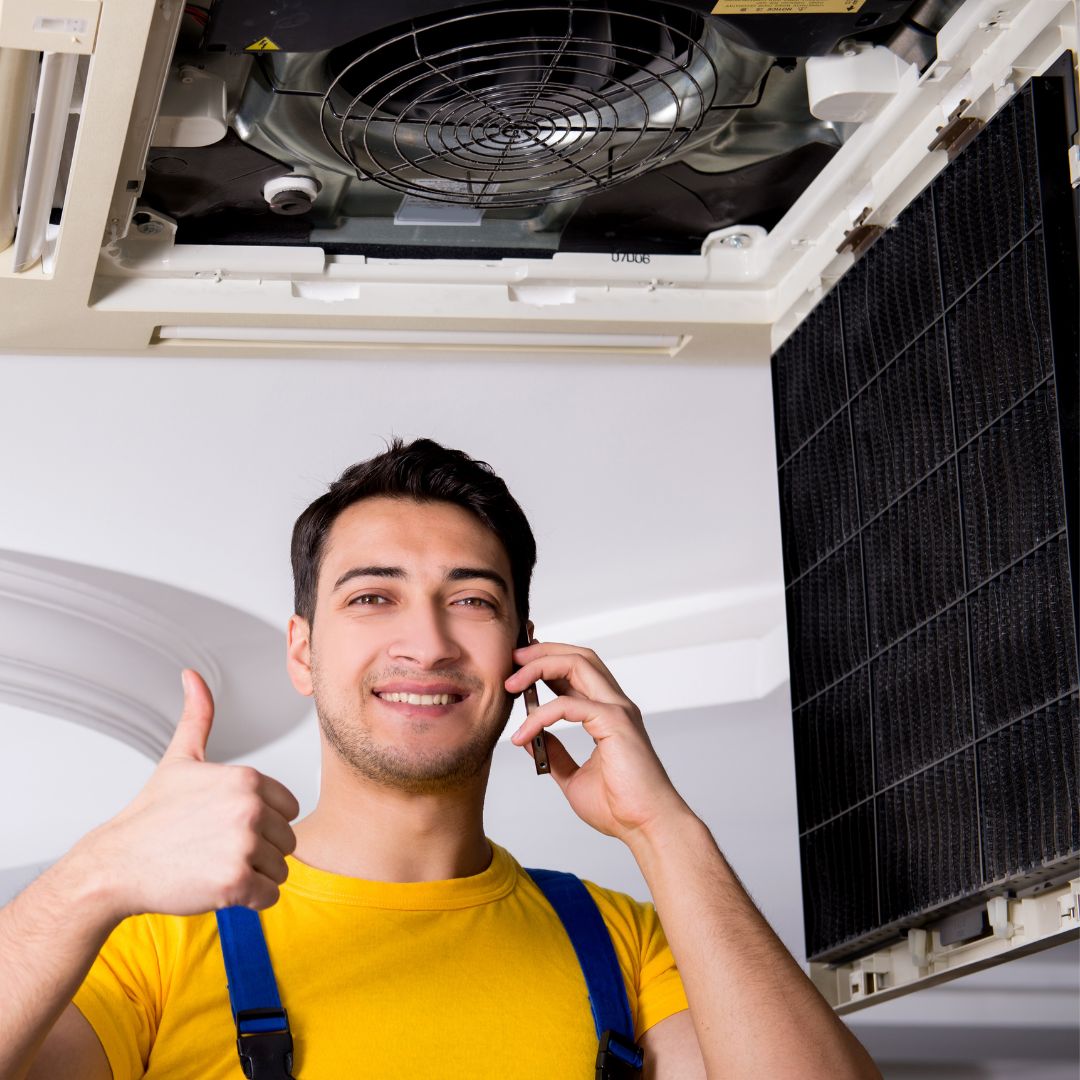 Clean the Outdoor Unit
The outdoor unit of your commercial AC needs to be kept clean as well. Ensure that no debris is blocking the vents, as this can reduce airflow and put additional strain on the system. It is also important to check the unit for any signs of rust or corrosion, as this can lead to water leaks and other problems.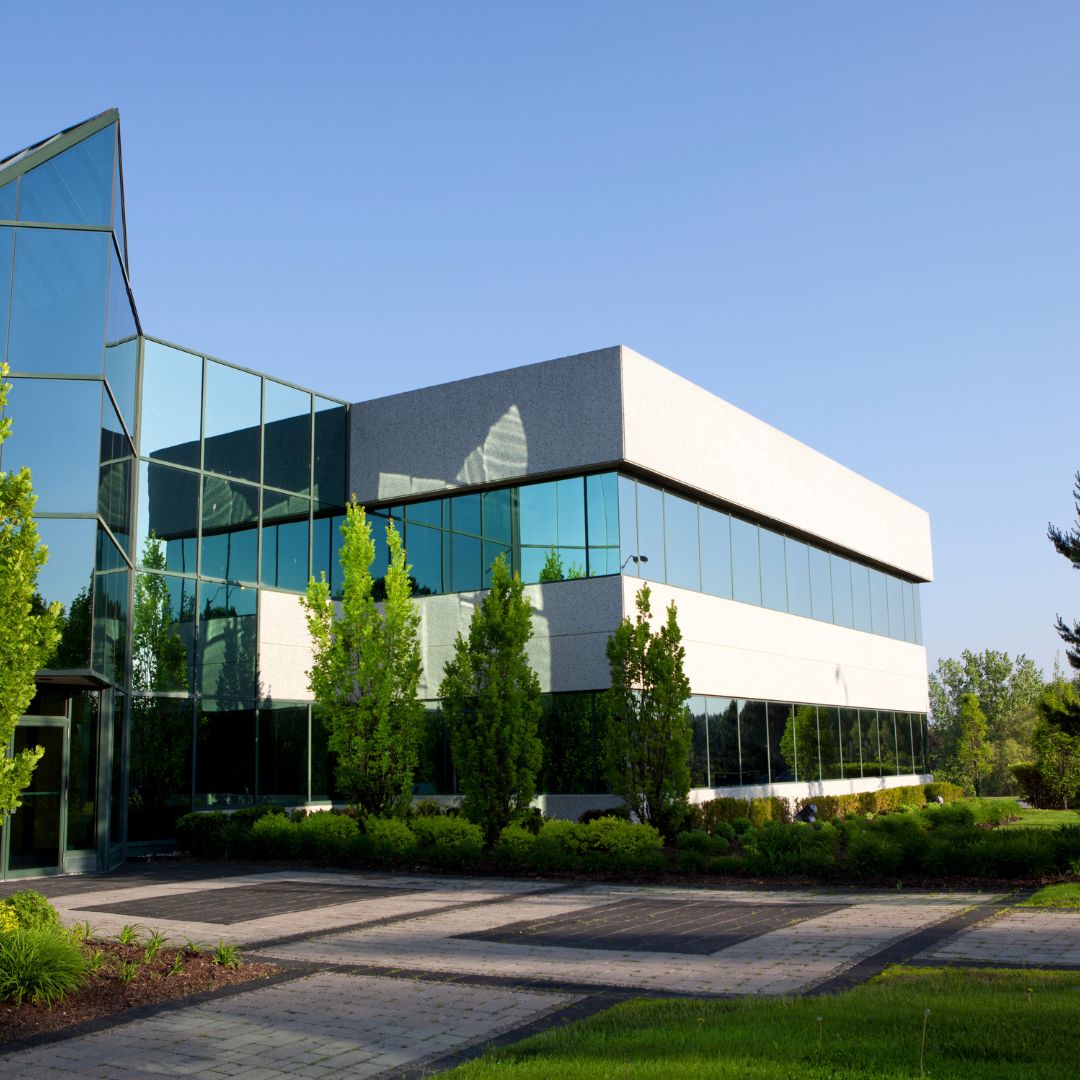 Preventative Maintenance
Regular preventive maintenance is the key to keeping your commercial AC running smoothly. Our professional technicians can inspect and tune up your system to make sure it is working at its best. We can also make repairs or replacements before they become major issues.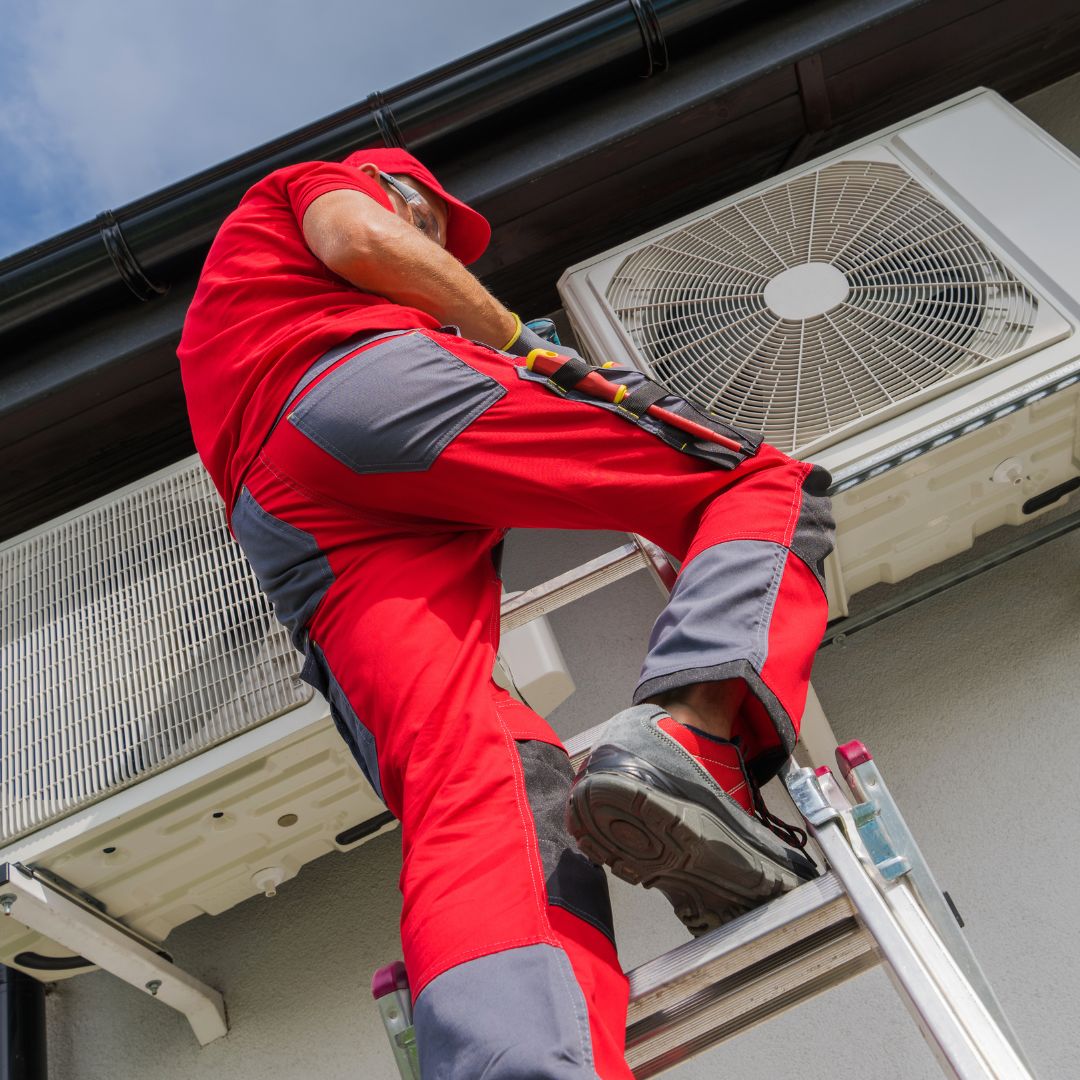 HVAC System Replacement
Even with regular maintenance, replacing your commercial AC system over time may be necessary. When you need a new system, we can help you find the right solution for your business. With our expertise, you can rest assured that your new system will be energy efficient and dependable. Contact us today to discuss HVAC system replacement options.
At Clover Heating & Cooling in Westchester, we understand the importance of a reliable commercial AC system. With our tips and services, we can help you keep your system running smoothly all year long. If you have any questions about your commercial AC, don't hesitate to contact us for advice. We look forward to helping you maintain a comfortable environment for your business.
Benefits of Signing Up For A Proactive Maintenance Agreement
As someone who understands the importance of proper maintenance and upkeep, you know just how vital it is to keep your heating and cooling systems in top shape. At Clover Heating and Cooling in New York, we proudly offer our customers a proactive maintenance agreement that makes it easy and affordable to stay on top […]
Four Signs You Need an Energy Audit: Is Your HVAC System Wasting Energy and Money?
If you're tired of wasting energy and money every month, an energy audit could be the answer to your problems. Your HVAC system is responsible for around half of your energy bills. If something is wrong with it, it could be costing you more than you realize. Here are four signs that you need an […]