Carbon Monoxide – What Every Homeowner Should Know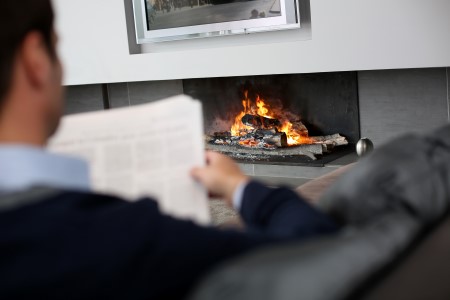 Anytime fuel burns, it creates a ***deadly*** gas called carbon monoxide. Gas run fireplaces, stoves, water heaters, furnaces, and other appliances can also leak carbon monoxide if not properly exhausted to the outside. If there's a leak in the seal of the appliance's exhaust system, the CO will leak into your home.
As air is removed from the home through exhaust vents, it produces a negative air pressure in the home if there is no way for outdoor air to enter in. A make-up air system should be installed if there isn't enough fresh outside air coming in. Even homes that are not built as tight may need this make-up air equipment, but there's no way to tell if you do unless you get an assessment done by a professional Westchester, New York HVAC technician.
If you haven't had your home tested for negative air or gas leaks, call Clover Comfort. We are New York's premier heating, cooling, plumbing, air quality, insulation, and air sealing experts.
Don't Wake Up Dead! Call us if you notice any of these problems:
No whole house fan
Backdrafts
Downdrafts
Boiler room/appliances are not well-ventilated
No fresh air when running your range hood fan when cooking with gas
Smelling fireplace when your AC is on
Negative air pressure with no make-up air system
Backdrafts, The Prime Killer Phenomenon
A backdraft occurs when there is negative air pressure in a home. Fire which has consumed all available oxygen within a given space will seek the area where oxygen is made available.
If you have a fireplace, for example, and a backdraft occurs, the flame of the fire will be intensified and will explode into the home. This also occurs with the exhaust systems of your boiler, furnace, stove, and other gas appliances. If the gas ignites during a backdraft, an explosion could take out a good portion of the neighborhood block.
Make sure your home is tested for negative air pressure. Solve the problem by having your HVAC technician install appropriate make-up air equipment. Also, ensure that any gas equipment in the home is regularly tested for gas leaks and properly maintained.
Make-Up Air Systems
There are different types of make-up air systems, but they all perform one task. They forcibly pull fresh air from the outdoors into the home as the exhaust system removes it.
Here in New York, make-up air systems are installed all the time. Your HVAC technician will be able to determine what type of system is right for you. The type to install varies based on the needs of the home.
Make-up air equipment operates automatically and the systems are not complicated for your HVAC technician to install.
Proper Ventilation & Exhaust Systems
Every home is different, so what you need in terms of ventilation and exhaust is going to be different from everyone else. This is why it's best to get advice from your HVAC technician.
Common ventilation and exhaust systems include:
Whole House Fans
Ventilation Systems For Boilers & Appliances
Range Hood Fans
Forced Air Fans
Exhaust Ventilation Systems
Supply Ventilation Systems
Make-up Air Systems
Balanced Ventilation Systems
Energy Recovery Ventilation Systems
The Top Four Benefits of a Home Energy Audit
As a homeowner, you are always looking to improve the energy efficiency of your property. Scheduling a home energy audit with our Westchester County, NY team at Clover Heating & Cooling is a great way to achieve this. By taking the time to get a home energy audit, you can ensure that your home runs […]
Is Your Home Safe? Four Health Precautions To Take
Your home should be a safe haven, but sometimes there are hidden dangers lurking out of sight. Clover Heating & Cooling cares about your health and is here to help you take the necessary precautions to ensure a safe home environment. Here are four easy steps to get you started: 1. Change Your HVAC Filters […]