Boilers Vs. Furnaces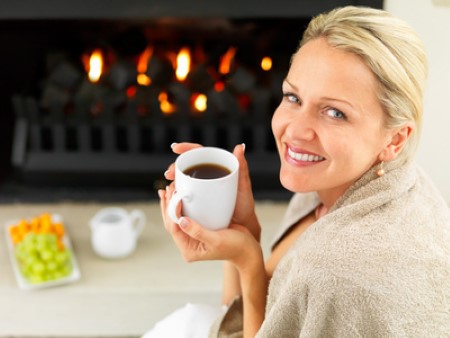 Summer is winding down, and here we are once again preparing for another stretch of cold fall and winter months. And first and foremost, this preparation will involve outfitting your home with a heating unit.
And when it comes to heating your Westchester home, two options to consider are boilers and furnaces. Both options offer their own draws and drawbacks, and knowing what those are will help ensure you make the best decision when equipping your home to fight off the cold.
If you're not too sure what the ups and downs of boilers and furnaces are, then just read on. We'll clear things up for you so that you can pick the best heating unit for your Westchester, NY, home.
Boilers: Great for All-Around Heating
Do you hate that feeling of getting out of bed first thing in the morning only to be jarred awake by an ice-cold floor? If so, you'll love a boiler for the radiant heating it can provide. Able to provide even heating throughout your entire home, from top to bottom, a boiler heating will provide the most all-encompassing warmth during the winter months.
But while you might love a boiler and its ability to provide top-to-bottom warmth, you might not love it if you're the money-conscious type. After all, boilers can be somewhat costly to install, especially if you want to retrofit your home to accommodate one. But if you can stomach that upfront cost, you'll find a boiler to be a great way to keep warm in the winter.
Furnaces: Great for Quick and Intense Heating
All-encompassing warmth is great, but when you wake up one morning and the temp has unexpectedly plummeted, you might not care about all-around heating so much as QUICK heating. And for the fastest and most intensive heating, you can't go wrong with a furnace for its quick and very warm heating.
Of course, if you care about the quality of your home's indoor air, then you might be better off looking elsewhere for your heating option. After all, since they work through the process of combustion, furnaces can negatively affect your home's indoor air supply. If you aren't too bothered by the prospect of dirtier indoor air, then a furnace is an excellent heating option.
The Verdict: That's Up to You
Whether you think you'd like to get a boiler or a furnace to warm your Westchester home during the winter months, one thing's for sure: You need to have your heating unit installed and serviced by an experienced heating contractor.
And here in the Westchester area, that contractor should be the pros at Clover Comfort. Experienced and dedicated to providing high-quality results at a fair price, we'll provide the services you need to keep your home comfortable for many winters to come.
The Top Four Benefits of a Home Energy Audit
As a homeowner, you are always looking to improve the energy efficiency of your property. Scheduling a home energy audit with our Westchester County, NY team at Clover Heating & Cooling is a great way to achieve this. By taking the time to get a home energy audit, you can ensure that your home runs […]
Is Your Home Safe? Four Health Precautions To Take
Your home should be a safe haven, but sometimes there are hidden dangers lurking out of sight. Clover Heating & Cooling cares about your health and is here to help you take the necessary precautions to ensure a safe home environment. Here are four easy steps to get you started: 1. Change Your HVAC Filters […]